July 18, 2012
YELMS "SILVER BULLET BAND" MAKING AN IMPACT!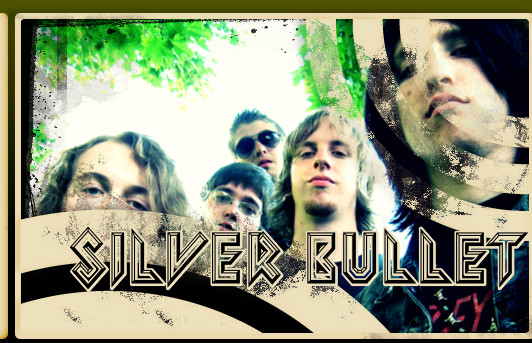 - "Silver Bullet is a 5-piece hard rock band out of Yelm, WA, a very close suburb of Olympia. We've been a band since January 2010, and we've got quite a few songs written. Some of our influences are Guns N' Roses, AC/DC, Aerosmith, Motley Crue, Iron Maiden, and various other hard rock/metal acts.
Here is a link to our facebook, where you can find some recordings we recently had done," quoting Ultimate Guitar.
Read more
- "Thanks to all our fans for their support as we prepare to shoot off to New York in July.
Thanks to Jayne, the Triad, Yelm Prairie Lanes and Teresa Reasoner for their support and technical assistance."
"We thank Jayne for her gracious support. She gets it and we hope you will too when you hear us play."
Read more from Silver Bullet's Facebook page.

- Check-out Yelm's Silver Bullet Band at these upcoming events:
Jul 20, 2012 6:30 PM Triad Art Space, 102 Yelm Ave. E. Yelm, WA
Jul 21, 2012 9:30 PM Yelm Prairie Lanes, 201 Yelm Ave. E. Yelm, WA
Aug 5, 2012 2:00 PM Backstage Bar & Grill Tacoma, WA
Aug 18, 2012 2:00 PM Hempfest Festival - Seattle Seattle, WA
Aug 18, 2012 8:00 PM Oly Brewfest, Port of Olympia, Port Plaza Olympia, WA
Sep 20, 2012 6:00 AM WCRN studios Ronkonkoma, NY
Read more from Silver Bullet Band's website.