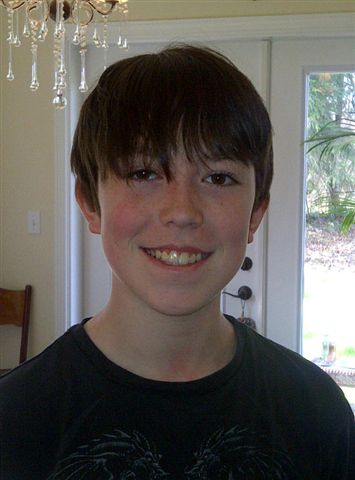 Navarreaux Simmons
Reprinted from the April 13, 2012 RSE Newsletter.
Copyright 2012 JZ Knight. Used with permission.
Navarreaux Simmons was nominated by one of his teachers to participate in the Junior National Young Leaders Conference (JrNYLC) in June 2012 in Washington, D.C. This is quite an honor in recognition of a students achievements. Simmons is a student at Rainier Middle School in Rainier, Washington.
The Junior National Young Leaders Conference (JrNYLC) offers mature, high-achieving middle school students the opportunity to learn about leadership by studying the leaders of the past and by focusing on social advocacy to make a positive impact in their homes and communities. Through an examination of both different historical time periods and characteristics of leadership, students will gain a better understanding of what it takes to become an effective leader.
Read more
Navarreaux said his desire is to study string theory. He was inspired by the July 2011 visit to Yelm and presentation at Ramthas School of Enlightenment (RSE) by Brian Greene. Greene is Professor of Mathematics and Physics at Columbia University, physicist, string theorist, and author of The Elegant Universe. As an example of his interest in science, the last report Navarreaux turned in to his teacher was on Non-Newtonian fluid.
Navarreaux is the son of Marlee and Greg Simmons. Greg is the Director of Marketing at RSE.