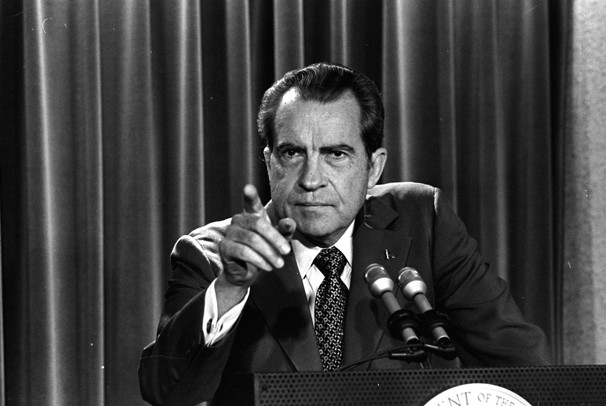 Photo credit: 2012 The Washington Post
For the first time in decades, Carl Bernstein and Bob Woodward published on June 8th a co-written story for the Washington Post. This time, their story was titled:
"40 years after Watergate, Nixon was far worse than we thought"
Read more
Editor's Note:
When the Watergate hearings riveted the nation, I was a 19-year-old college Sophomore.
Sure seems like we haven't learned much since then, as we have continued abuses right down to the local levels of government.
Today, we have a President publicly authorizing the drone-killing of a US citizen on foreign territory without even being accused in a court-of-law and without due-process, a previous President's lies about WMDs in Iraq as a justification for war, and NO declared war authorized by Congress since 1942, yet our own people (even from Yelm & Rainier) giving their lives for these unconstitutional confligrations.

– An alternative view was posed by Will Bunch of the Huffington Post:
"What Woodward and Bernstein Got Wrong About Watergate"
Read more

– This story out last week is chilling and makes Nixon's stuff look like child's play:
"Google: government requests to censor content 'alarming'"
"Google complied with around 65 percent of court orders and 47 percent of informal requests"
Read more