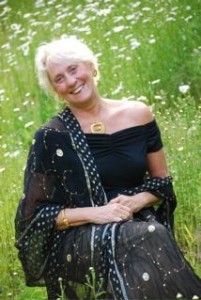 Cate Montana
Yelm's own Cate Montana, in her own words:
"Betsy Chasse, co-creator of the indie hit film What the Bleep Do We Know!? and I are finally ready to make our own film! So many of you have heard me talk about KILLING BUDDHA over the last 2 years as Betsy and I wrote the script, and I am grateful you listened and supported me.
Thank you!
Now I am asking you to step in and support me in helping this funny, timely, and spiritual mainstream comedy get funded! This film is precious to me because its message is so important for this world gone crazy with materialism and greed and that's: Everything you're looking for is within you!
Betsy and I have chosen Crowd Funding Live as the system to launch our funding campaign because it's a new site geared towards funding projects made by women. KILLING BUDDHA is a film written by two awesome women (If I do say so myself!), it will be directed by Betsy and will be produced by women as well. Yep – it's a chick flick made by chicks and we're honored and excited to be Crowd Funding Live's first project. So I hope you can help us spread the word (and maybe donate yourself!)
BOTTOM LINE – this is a numbers game. We need to maximize the number of people who hear about our campaign in order to reach our kick starting goal of $100,000. With your help sharing on your social networks, emailing your friends and family and generally helping us create word-of-mouth buzz about the project we can do it! You can do it with us!
Below is a link where you can read about the film and watch the sizzle reel. Hopefully it will inspire you to jump in and spread the word!
Click here
Please tell everyone! Include your own thoughts about the film, me, etc. in your emails. OR we have written the following blurb to pass on which you are free to use as well:
Hi! I'm pitching in to help my friend Cate Montana and "What The Bleep" co-creator Betsy Chasse get their new film KILLING BUDDHA produced! It's a comedy that looks really funny and inspiring and undoubtedly will be another groundbreaking movie. I can't wait to see it and, better yet, be part of making it happen! Check out their Crowd Funding Campaign: http://crowdfundinglive.com/projects/project/killing-buddha-the-film/
Thank you! I am grateful for whatever you can do, and I'm here when you need me to jump in and support you too. That's how the world works, right?
We've cracked the $10,000 mark and are entering the last 20 days of our funding campaign. Every little bit helps, so even if you can only contribute $10 please know it adds up to a BIG help!
Cate Montana
www.catemontana.com
ABOUT CATE
"Author of The Venus Code: One womans journey to find the feminine in a masculine world and co-author of GhettoPhysics with What the Bleep Do We Know!? creator Will Arntz, Cate Montana is a freelance writer and editor specializing in the re-awakening of feminine consciousness, metaphysics, physics and the meeting ground between science and mysticism.
Former editor and publisher of the online magazine The Global Intelligencer www.theglobalintelligencer.com and the wildly popular Bleeping Herald newsletter, Cate is author of hundreds of published articles for the mainstream media, including The Seattle Post-Intelligencer and Seattle Magazine. She also worked as NW Bureau Chief for the national Native American newspaper, Indian Country Today. Prior to her writing and publishing career, Ms. Montana freelanced as a videotape editor for U.S. as well as European and Canadian television networks.
With her multifaceted background in television production, scripting, commercial radio copywriting, newspapers and magazines, Cate gradually moved into marketing, developing web content, brochures and press releases for conscious businesses focused on bringing transformational information and products to the world. In 2005 she joined the marketing team for the hit indie film What the Bleep Do We Know!?"