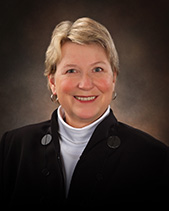 Sandra Romero

Bruce Lachney
July 10, 2012
For immediate release
The Committee to Elect Bruce Lachney and the Citizens for Sandra Romero for County Commissioner campaign invite the public to attend a town hall meeting with the two candidates. This town hall meeting will be held on Tuesday, July 17, 2012 from 7:00-9:00 pm at the Triad Theatre (formally the Drew Harvey), located at 102 E Yelm Avenue in Yelm.
Lachney has resided on his Eatonville farm for over 20 years with his family. He is a small business owner, an Ocean Spray cranberry farmer and was a Captain in US Marine Corps. During his military service, Lachney was deployed to Somalia and was active on two tours in the Far East. A former Eatonville School Board Director, Lachney currently Chairs the Clover Park Technical College Board of Trustees. He is running for the Washington State Senate in the 2nd Legislative District.

Romero has been active in public service throughout Thurston County, where she has lived with her family for the last 30 years. Her local efforts helped to secure funding for the Yelm treatment facility and the Yelm loop road project. Previously, Romero represented the 22nd Legislative District in the Washington State House of Representatives and the Olympia City Council. This November, Romero is seeking re-election as a Thurston County Commissioner for District 2.
To begin this event, Bruce and Sandra will each speak individually about issues that pertain to their campaigns. The evening will conclude with an opportunity for community members to ask questions and share perspectives with the candidates. All are welcome and encouraged to attend this event. Light refreshments will be provided by the Triad Theatre.
To learn more about Bruce and Sandra please visit:
http://brucelachney.com/ and http://www.sandraromero.com/