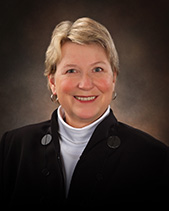 Sandra Romero
FROM COUNTY COMMISSIONER ROMERO'S E-MAILER:
Please join Thurston County Commissioner Sandra Romero, as she hosts her monthly informal coffee hours in Rainier and Yelm on Monday, August 27th:
Understanding the Critical Areas Ordinance Revisions
Join Commissioner Romero and her guest, Long Range Planning Director Scott Clark, for coffee, and learn about the benefit and impact of the adopted Critical Areas Ordinance (CAO) revisions.
Prior to this update, Thurston County was long overdue in updating its CAO as mandated by the Washington State Growth Management Act (GMA). The GMA requires local governments to protect five types of precarious regions: fish and wildlife habitat, wetlands, critical aquifer recharge areas, frequently flooded areas, and geologically hazardous areas. Scott will give a brief presentation on the characteristics of each critical area, address how their presence may or may not affect your development proposal, and explain the process by which the county determines whether or not there is a critical area on a property.
Please join Commissioner Romero as she hosts this informal coffee hour. There is a lot happening in Thurston County and we want to hear from you! These coffees give you the opportunity to talk about issues of concern, ask the Commissioner questions about the county, and share ideas. Commissioner Romero provides participants' coffee that she pays for herself. She is the representative of District 2, which includes Yelm, Lacey, and Rainier.
What:
Citizen meeting with second district County Commissioner Sandra Romero
When:
Monday, August 27, 2012
Where:
– Rainier: 9:30am 10:30am at Rainier City Hall, 102 Rochester St W
– Yelm: 11:00am Noon at Fadis Restaurant (Tahoma Valley Golf Course), 15425 Mosman Ave SW
Read more