Reprinted from the RSE-Newsletter.
Copyright 2012 JZ Knight. used with permission.
– "National Preparedness Month: Pledge to Prepare"
"If a disaster strikes, how will you and your family be ready? During the month of September, the Department of Homeland Security (DHS) and the Ready.gov teams are focusing on planning and preparing for disasters during National Preparedness Month.
This month, DHS is asking you to Pledge to Prepare. Visit ready.gov/prepare to see simple steps you can take, such as keeping an emergency kit in your office and at home and keeping copies of important family documents in a safe place.
Being prepared means having a plan," quoting The Department of Homeland Security (DHS) and The Federal Emergency Management Agency (FEMA), who launched September as National Preparedness month in 2004.
Read more
– The local Yelm Safeway grocery store reminds patrons to prepare.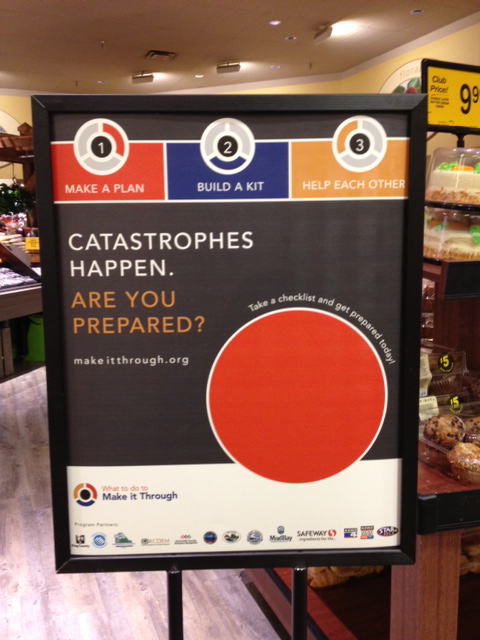 Blog writer Klein has been Ramtha's student for 27 years and employed by JZ Knight for 9 years.
Editor's note: This excellent article by Michael Knight gives another perspective baout why preparedness is important.
Read more
Copyright 2012 Michael. used with permission.
Michael Knight is a retired international journalist, and currently owner of an emergency supplies
store, The Portland Preparedness Center in Portland Oregon. www.getreadyportland.com.