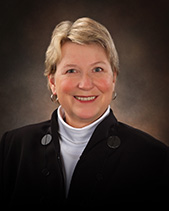 Sandra Romero
FROM COUNTY COMMISSIONER ROMERO'S e-mailer:
Please join Thurston County Commissioner Sandra Romero, as she hosts her monthly informal coffee hours in Rainier and Yelm on Monday, September 24th:
Climate Change & Water Quality in Thurston County
People all over the world are talking about climate change and water quality, but how does it affect you? On Monday, September 24, join Commissioner Romero and her guest, Thurston County Hydrogeologist Nadine Romero, for coffee, and learn about the impact of global climate change on your community and what scientists are predicting for our future.
Nadine Romero, LHG, LG has spent the last 30 years working for local, state and federal government, as well as tribes and communities. She is an adjunct professor at St. Martins University and has taught at South Puget Sound Community College for the last decade. Currently, Nadine provides hydrogeologic analyses and consultation to many Thurston County departments including Public Works, Water Resources, and the Prosecuting Attorneys Office.
Thurston Countys Water Resources Program collects close to one million pieces of hydrologic data per year at stream gauging, precipitation, and groundwater monitoring stations. Working with the U.S. Geological Survey, almost 1/3 of the rainwater that falls on the County each year is collected and measured. This careful monitoring allows Water Resources to track and compare water volumes annually, and to understand stream and ground water behavior.
One of the primary reasons the County collects such intensive scientific data is to study the impacts of climate change and to construct computer models. Nadine will discuss how these computer models allow Water Resources to understand water quality impacts to well fields, aquifers, and lakes, and to predict the outcome of intense rain events or drought conditions.

Please join Commissioner Romero as she hosts this informal coffee hour. There is a lot happening in Thurston County and we want to hear from you! These coffees give you the opportunity to talk about issues of concern, ask the Commissioner questions about the county, and share ideas. Commissioner Romero provides participants' coffee that she pays for herself. She is the representative of District 2, which includes Yelm, Lacey, and Rainier.
What:
Citizen meeting with second district County Commissioner Sandra Romero
When:
Monday, September 24, 2012
Where:
– Rainier: 9:30am 10:30am at Rainier City Hall, 102 Rochester St W
– Yelm: 11:00am Noon at Fadis Restaurant (Tahoma Valley Golf Course), 15425 Mosman Ave SW