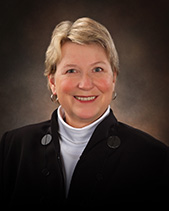 Sandra Romero
– From Chelsea Krotzer in The Olympian:
"Thurston County Commissioner Sandra Romero says she hasnt seen anything from Ramthas School of Enlightenment that wold prompt her to return campaign donations from the school and its founder, JZ Knight."
I asked if they could just give me some demographics of who the school is, and they sent that to me,' she said.
Those statistics showed the Ramtha school has students from 48 countries and uses six to 14 translators at its events, Romero said. There is also an instructor from the lesbian, gay, bisexual and transgendered community, she added.
'I havent found anything yet to show that (Knight) is bigoted in any way,' Romero said. 'All I am seeing is they are very inclusive.'
Read more

Bruce Lachney
– LD2 Candidate Bruce Lachney was quoted in the Nisqually Valley News:
"Although he said he disagreed with Knight's comments in the video, Lachney added that the United States was built on "tolerance for what people have to say" and the ideas of freedom of speech and religion.
Lachney said he wants to hear Becker admit the video was edited before he will consider returning donations from Knight.
'If she does that, I'd consider returning the money, but I want to hear from her that the tape was doctored for political profiteering'" he said.
Read more
Blog writer Klein has been a student of Ramtha's for 27 years and employed by JZ Knight for 9 years.