– "Heck giving Knight donation to SafePlace shelter"
Brad Shannon reported in The Olympian earlier today:
"Democratic congressional candidate Denny Heck is giving a $3,500 campaign contribution received from Yelm-based spiritualist JZ Knight to the SafePlaces sexual and domestic violence program in Olympia."
Read more

Denny Heck
Heck is running in the newly created 10th Congressional District. The 10th is a Democratic district that gave President Obama 58% of the major party vote in 2008.
– This afternoon, Thurston County Commissioner Sandra Romero also distanced herself from Knight by donating Knight's contributions, as stated in this Press Release.
Read more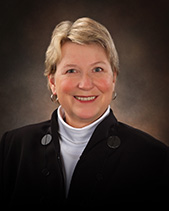 Sandra Romero
– "GOP says Democrats still dancing with the devil after JZ Knight money shuffle"
"State Republican chairman Kirby Wilbur says his Democratic counterpart, Dwight Pelz, has not gone far enough in divesting itself of JZ Knights donations now that the Yelm-based spiritualist has come under fire for anti-gay, Semitic, Catholic and Mexican comments.
Republicans said new campaign finance filings show that the Democrats received money from Knight into their hard-money account, which can be used to directly help candidates. But when the party decided to distance itself from Knight by giving her money away, the party took $35,000 from its soft-money account which is not subject to contribution limits and can only be used for party-building activities and gave it to the pro-gay marriage campaign."
"Benton Strong, spokesman for the state Democrats, did not dispute that the donation to R-74 was made from soft-money accounts. But he said the party is following through on its promise to donate $70,000 received from Knight to other causes.
'Weve strongly condemned her remarks and are contributing $35,000 to R-74 and $35,000 to the Anti-Defamation League, as weve pledged to do,' Strong wrote in an email.
Strong then equated the money from Knight with donations that Republican gubernatorial candidate Rob McKenna has received from oil interests. And he took a shot at the GOPs opposition to R-74 and gay marriage.
'Has McKenna returned the Tesoro money yet? Has Kirby or McKenna stopped planning to discriminate against gays and lesbians on their ballot yet?' Strong asked," quoting Brad Shannon in The Olympian.
Read more
Blog writer Klein has been a student of Ramtha's for 27 years and employed by JZ Knight for 9 years.