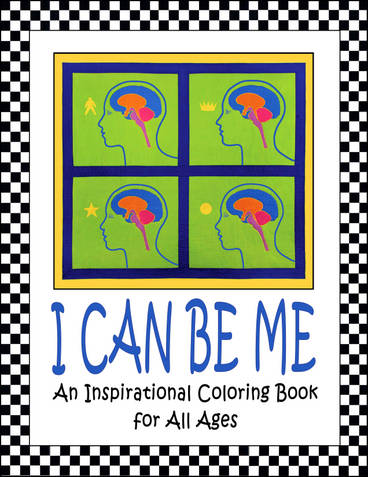 I CAN BE ME, Yelm resident Jean Handley's book
Here is local author's Jean Handley's story of her new book in her own words:
"I have always been attracted to words growing up with WINS1010 radio in New York City most of the day, I learned how big the world was. I crept up the stairs of the local library escaping from the childrens section dreaming of the day when I would be old enough to borrow the books sitting on mahogany shelves reserved only for grown-ups and I laughed every Saturday watching Leo Gorcey, one of the Dead End Kids, using words inaccurately.
The novels, biographies, how-to-do its, histories and more are still found on my reading list and stir my imagination but it was science that elicited the greatest impact in my life. I learned that to open my mind to greater experiences, I had to create new nueronets (to me, neuronets look like trees in my brain).
In order to make that happen I read, contemplated and observed topics followed by creating a crayon drawing on which to focus. The results gave me a deeper understanding an experience a more open mind. This has come to fruition with my book I CAN BE ME."
I CAN BE ME
To pretend is a child's game that if we stay open minded to… is with us throughout our lifetime. Science calls this analogical mind.
I CAN BE ME is a magical doorway to making dreams reality. This little coloring book is designed to take you on an inspirational journey created by your drawings/dreams envisioned through these poems covering nature, science and spirituality… impacting your life in marvelous ways. Discover a secret which children use every time they put crayon to paper… your only limitation is your imagination. Enjoy.
Yet, this book is not just for children, rather a magical doorway for everyone of all ages!
Jean Handley's self-published book I CAN BE ME is available locally in Yelm at JZ Rose and Lemuria and in Rainier at Mirror Magic and online with LULU.com and Amazon.com.