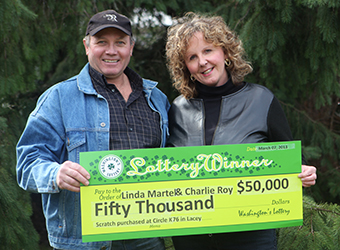 Charlie Roy and Linda Martel
Photo Copyright 2013 JZ Knight. Used with permission.
RSE students Linda Martel and Charlie Roy used the training of focus they learned at RSE in winning $50,000 from a single Scratch Ticket. This is the school's first $50,000 winner utilizing Ramtha's disciplines.
Read more
Blog writer Klein is in his 28th year as a student of Ramtha's and in his 10th year employed by JZ Knight at RSE.