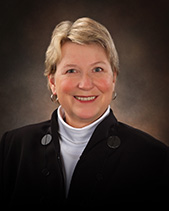 Sandra Romero
FROM COUNTY COMMISSIONER ROMERO'S e-mailer:
Please join Thurston County Commissioner Sandra Romero, as she hosts her monthly informal coffee hours in Rainier and Yelm on Monday, April 22nd:
"To foster resiliency around child abuse in our community."
"The future of our community rests in the hands of one of our most vulnerable and cherished assets: our children. On Monday, April 22, join Commissioner Romero and her guest, Family Education and Support Services (FESS) Executive Director, Shelly Willis, for coffee, and learn how to foster resiliency around child abuse in our community.
Founding FESS in 2000, Shelly has over 28 years of experience working with children and families as an educator, advocate, and advisor. In addition to her non-profit work, she serves as adjunct faculty for South Puget Sound Community College, chairs the Washington State Kinship Oversight Committee, the Thurston County Parent Education Network, and co-chairs the Thurston Early Childhood Coalition. Shelly also participates on the Domestic Violence Task Force, Child Protection Team, Child Abuse Prevention Coalition, the Thurston Council on Children and Youth, and the Zonta Club of Olympia.
In 2011, Thurston County experienced a significant spike in cases of severe child abuse and neglect. While 2012 statistics showed a small decrease in cases, there is still concern about the elevated number of reports of children being harmed. In response to this increase, the Thurston County Child Abuse Prevention Task Force has partnered with the Thurston Council for Children and Youth to raise awareness of and identify preventative measures to reduce harm to children. On April 2, Thurston County Commissioners proclaimed April 2013 Child Abuse Awareness Month as part of a broader national campaign.

There is a lot happening in Thurston County and we want to hear from you!
These coffees give you the opportunity to talk about issues of concern, ask the Commissioner questions about the county, and share ideas.
Commissioner Romero provides participants' coffee that she pays for herself. She is the representative of District 2, which includes Yelm, Lacey, and Rainier.
What:
Citizen meeting with 2nd district County Commissioner Sandra Romero
When:
Monday, April 22, 2013

Where:
– Rainier: 9:30am 10:30am at Rainier City Hall, 102 Rochester St W
– Yelm: 11:00am Noon at ** new location ** Tacos Gaby.