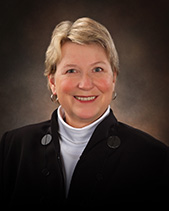 Sandra Romero
FROM COUNTY COMMISSIONER ROMERO'S e-mailer:
Please join Thurston County Commissioner Sandra Romero, as she hosts her monthly informal coffee hours in Rainier and Yelm on Monday, June 24th:
Understanding Health Care Reform with the Washington State Office of the Insurance Commissioner
"Starting Jan. 1, 2014, most people will be required to have health insurance. The good news is that the majority of people in Washington State already do; but if you're one of over 1 million people in our state who are uninsured, or if you're struggling to pay for your insurance, you may be wondering how this new law is going to affect you. On Monday, June 24, join Commissioner Romero and her guest, Deputy Insurance Commissioner Brendan Williams, for coffee, and learn about what health care reform means for you and your family," quoting the Press Release.
Read more
There is a lot happening in Thurston County and we want to hear from you!
These coffees give you the opportunity to talk about issues of concern, ask the Commissioner questions about the county, and share ideas.
Commissioner Romero provides participants' coffee that she pays for herself. She is the representative of District 2, which includes Yelm, Lacey, and Rainier.
What:
Citizen meeting with 2nd district County Commissioner Sandra Romero
When:
Monday, June 24, 2013

Where:
– Rainier: 9:30am 10:30am at Rainier City Hall, 102 Rochester St W
– Yelm: 11:00am Noon at Tacos Gaby, 307 Yelm Ave. E.

Read more