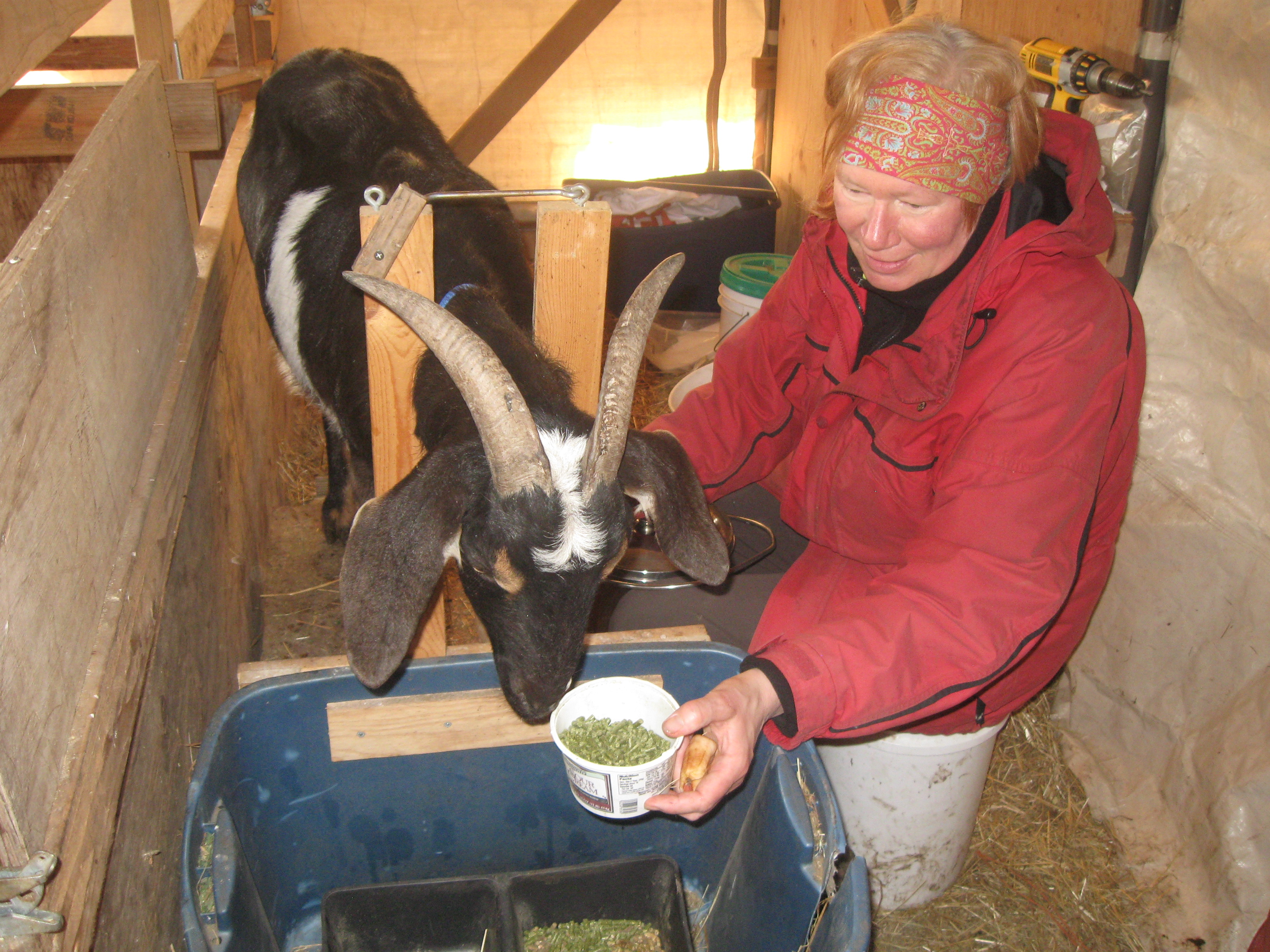 Yelm's Karla Broschinski
Reprinted from the RSE-Newsletter
Copyright 2013 JZ Knight, used with permission.
"Over the last 12 years I have been living in harmony with nature and have created, together with my husband Thomas [Bee Forever Apiary operates in the Bald Hill area near Yelm, WA] and son Marius, a self-sufficient homestead. We live off the grid with solar and wind energy and raise most of the food we eat ourselves including goats, rabbits, ducks, and chickens. The garden and orchard supported by the resident honey bees for pollination provide a year-round abundance of vegetables and fruits.
I have always been a hands-on kind of person who loves helping people to have their own experiences. That's why I created the business Karlas Wild-Shop, where I offer wild-shops (work-shops) on selected homestead skills from cheese making and soap making to harvesting and making your own herbal remedies and much more.
I decided to call my workshops 'Wild-Shops' because most of the classes are connected with nature and therefore wild."
Read more of Karla's vision.
Read more about Karla's Wild-Shops:
cheese-making, soap-making, bread making, and gathering medicinal wild plants.
Click here for Karla's upcoming class schedule.
Karla's work is consistent with Ramthas Recommendations for Sovereignty for everyone.
Read more
Blog writer Steve Klein is in his 28th year as a student of Ramtha's, has been employed by JZ Knight for 10 years having resided in Yelm since 1988.