JZ Knight requested this landmark film be shown to the public in Yelm –
From CARE:
"1010 has partnered with CARE to build a global movement promoting girls' education centered on the feature film, Girl Rising.
Girl Rising spotlights the strength of the human spirit and the power of education to change a girl and the world. Many millions of girls face barriers to education that boys do not. We can help break those barriers by bringing global attention to the enormous benefits of educating girls. Your community is a great place to start."
Read more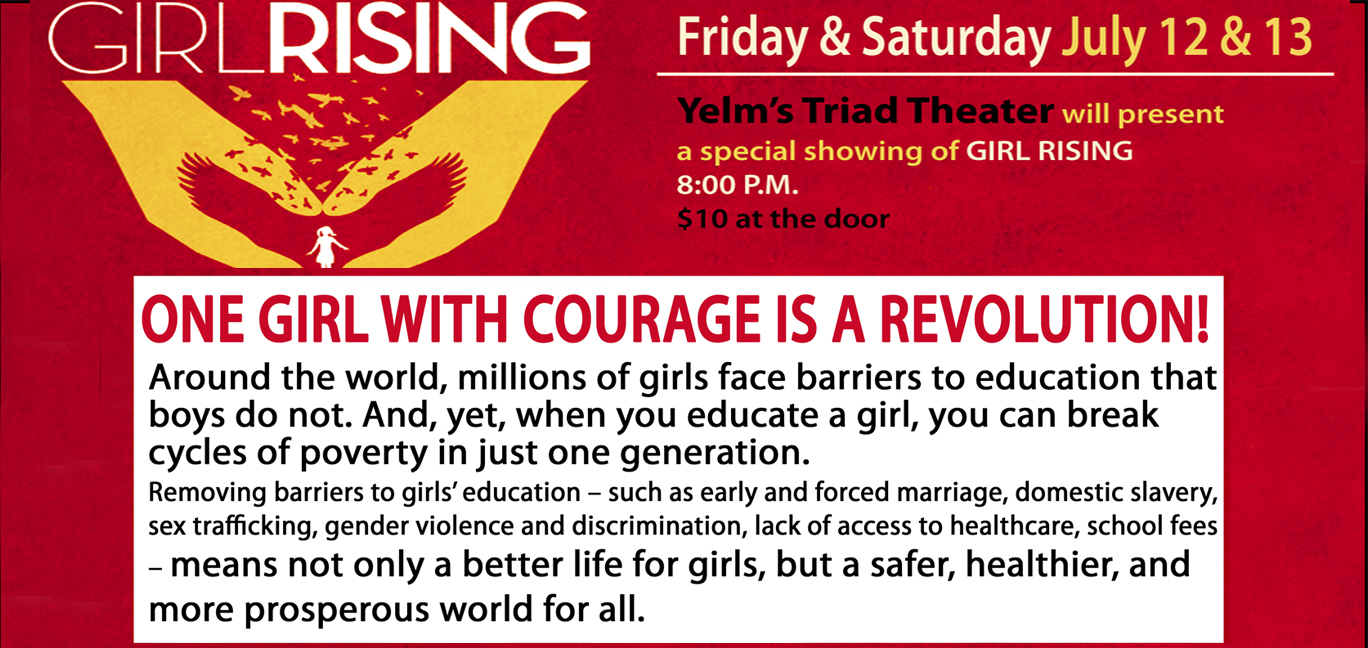 Reprinted from JZKnight.com. 2013 JZ Knight. used with permission.
Blog writer Steve Klein is in his 28th year as a student of Ramtha's, has been employed by JZ Knight for 10 years having resided in Yelm since 1988.