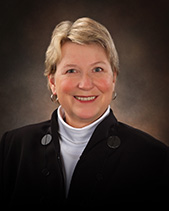 Sandra Romero
FROM COUNTY COMMISSIONER ROMERO'S e-mailer:
Please join Thurston County Commissioner Sandra Romero, as she hosts her monthly informal coffee hours in Rainier and Yelm on Monday, September 16th:
Commissioner Romeros County Fair Coffee Talk
"Nearly 150 years ago the first Thurston County Fair consisted of a few Japanese chickens and an Australian Cockatoo. It was an agricultural event that brought farmers out from their fields and into the public eye. The traditions of the fair have held true throughout a century-and-a-half of cultural and economic development, but this year things were a little different. On Monday, September 16, join Commissioner Romero and her guest, Interim County Manager Cliff Moore, for coffee, and learn about all of the exciting things that happened at this years Fair, both old and new," quoting the Press Release.
Read more
There is a lot happening in Thurston County and we want to hear from you!
These coffees give you the opportunity to talk about issues of concern, ask the Commissioner questions about the county, and share ideas.
Commissioner Romero provides participants' coffee that she pays for herself. She is the representative of District 2, which includes Yelm, Lacey, and Rainier.
What:
Citizen meeting with 2nd district County Commissioner Sandra Romero
When:
Monday, September 16, 2013

Where:
– Rainier: 9:30am 10:30am at Rainier City Hall, 102 Rochester St W
– Yelm: 11:00am Noon at Tacos Gaby, 307 Yelm Ave. E.

Read more