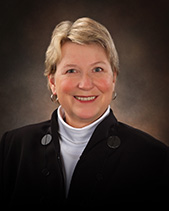 Sandra Romero
FROM COUNTY COMMISSIONER ROMERO'S e-mailer:
Please join Thurston County Commissioner Sandra Romero, as she hosts her monthly informal coffee hours in Rainier and Yelm on Monday, December 16th:
Creating Places Preserving Spaces
Understanding the Sustainable Development Plan with Rainier City Council member Dennis McVey and Thurston County Commissioner Romero
During the past three years, thousands of Thurston County residents engaged in frank conversation about how the Thurston Region should look, feel and function in 2035. People hoped, worried, discussed, disagreed, and eventually found common ground, resulting in the development of the 252 page document titled Creating Places Preserving Spaces; A Sustainable Development Plan for the Thurston Region. On Monday, December 16, join Commissioner Romero and her guest, Rainier City Councilmember Dennis McVey, for coffee, and learn about what the plan could mean for our community.
Read more
Editor's Note:
Let's hope that the TRUE GRASS ROOTS Group is respectful of Commissioner Romero and her guest, as well as other attendees that are not their group's members, so the general public not previously exposed to this subject has an opportunity to learn about the Sustainable Development Plan. This is not a Public Hearing where what has been termed by some as "intensity" in those County meetings has been previously expressed.
We'll see!
UPDATE: December 15, 2013
Lisa Broadt filed this report Centralia's The Chronicle:
"Thurston planning panel OKs land policies"
"Sustainable Thurston headed to vote in local jurisdictions despite vocal opposition"
"Bob Isom, representing Yelm the city where there is the most vocal opposition to Sustainable Thurstons implementation offered cautious support for the plan.
'Im going to vote for this today thats no guarantee as to what my City Council is going to do but I am going to support it based on hard work thats gone on, as well as the fact that I dont believe local governments will lose local control,' he said. 'Should I be around when that starts to happen, I will be one of the biggest screamers anyone has ever heard.'
Thurston County Commissioner and Planning Chairwoman Sandra Romero, on the other hand, said the plan is not enough."
Read more
There is a lot happening in Thurston County and we want to hear from you!
These coffees give you the opportunity to talk about issues of concern, ask the Commissioner questions about the county, and share ideas.
Commissioner Romero provides participants' coffee that she pays for herself. She is the representative of District 2, which includes Yelm, Lacey, and Rainier.
What:
Citizen meeting with 2nd district County Commissioner Sandra Romero
When:
Monday, December 16, 2013

Where:
– Rainier: 9:30am 10:30am at Rainier City Hall, 102 Rochester St W
– Yelm: 11:00am Noon at NEW LOCATION
The TRIAD Theater, 102 Yelm Ave. E.
Read more
Read Commissioner Romero's Fall 2013 Newsletter:
"Fall is here, and with it comes reflection on the accomplishments of the past year and visioning for what lies ahead in 2014."
Click here