On Tuesday, December 10, the Yelm Chamber of Commerce will present 2013 Businesses of the Year Awards at their Forum luncheon at 11:30 a.m., Moose Lodge.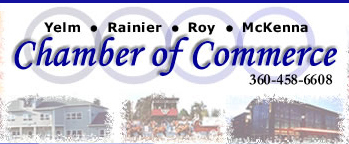 From the Yelm Area Chamber of Commerce, November 26, 2013:
Congratulations to the 2013 Annual Chamber Award Winners!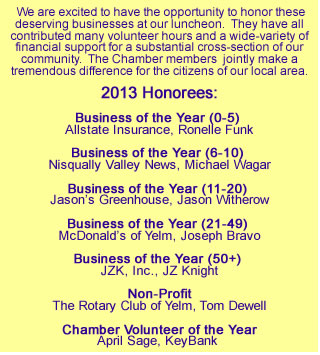 Blog writer Steve Klein has been a student of Ramtha's for 28 years and employed by JZ Knight for 10 years.
Klein has been a Yelm resident for 25+ years.