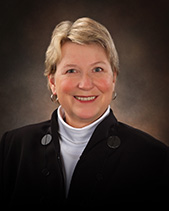 Sandra Romero
On Monday, December 16, Thurston County Commissioner Sandra Romero conducted her monthly coffee in Rainier and Yelm, joined by Rainier City Council member Dennis McVey as her guest, about the recently finalized draft of the Sustainable Development Plan. Approximately 40 persons in Rainier and 50 in Yelm were informed and got an opportunity to ask questions, providing for a robust give-and-take.
Mr. McVey explained the draft was the cumulative effort of three years of work involving many people and included: 400 County residents, the Thurston Regional Task Force, 29 local organizations, 15 sub panels, along with 2,000 written and emailed comments. Commissioner Romero explained that the draft is not a regulatory or mandatory document and said, "The draft plan has no force of law, at this point." She and Mr. McVey pointed out that each jurisdiction will choose options from the draft and implement as they see fit.
Click here for the document.