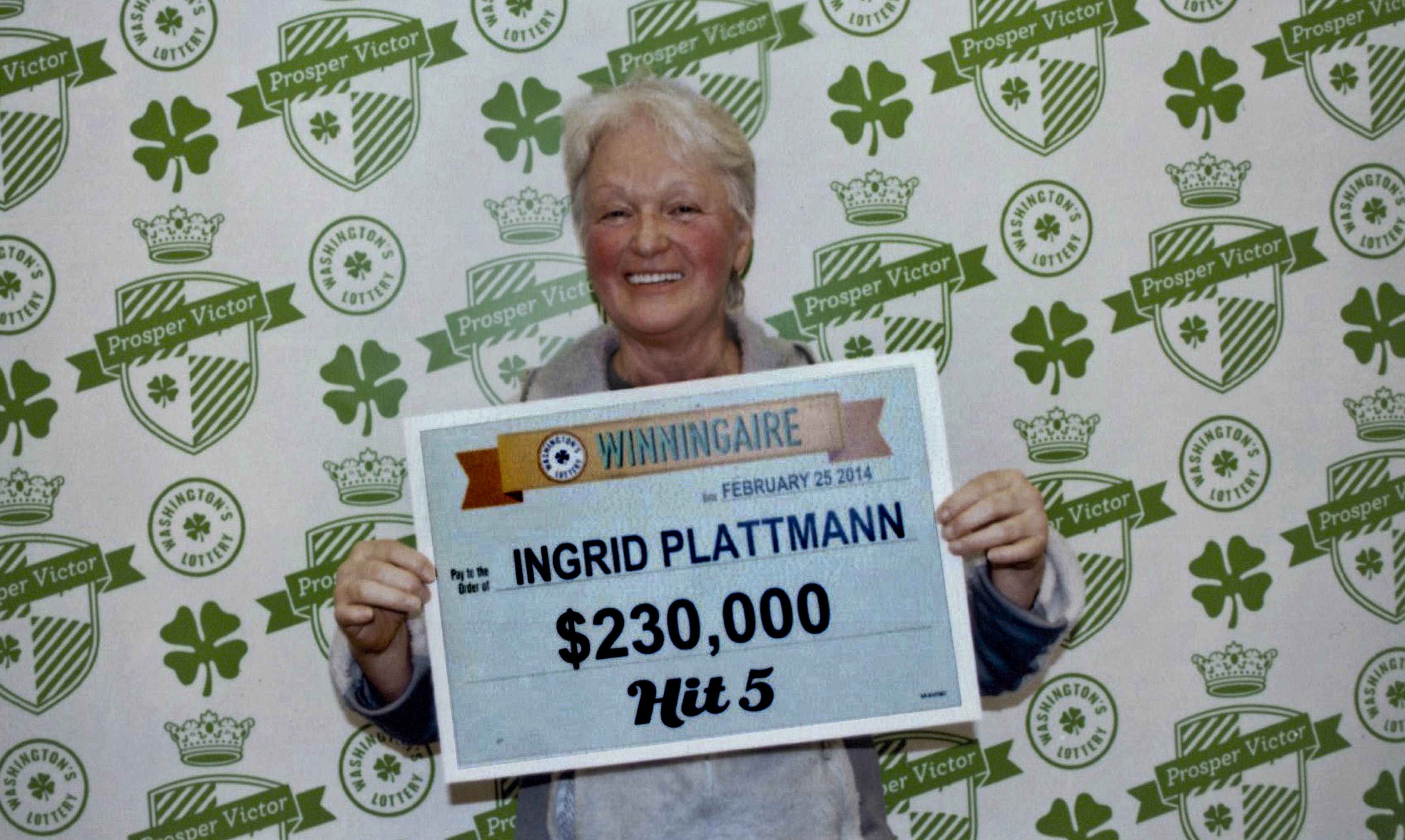 Ingrid Plattmann
Photo courtesy: Washington Lottery
RSE student Ingrid Plattmann won $230,000 from a "Hit 5" Washington Lottery ticket purchased in the on-campus Quantum Cafe bookstore at Ramtha's school of Enlightenment (RSE) in Yelm January 11, 2014. Ingrid cashed her ticket on February 24, 2014.
Ingrid Plattmann was interviewed for her $230,000 lottery win utilizing RSE's teachings on Monday, March 30, 2014 on the Vancouver, BC Canada-based show:
Synchronicity, the #1 spirituality, love and wellness radio show in the WORLD hosted by Marie Benard (according to Google, Yahoo, Alexa, etc)
Click here to listen to Ingrids podcast interview.
Blog writer Steve Klein has been employed by Ramtha's school of Enlightenment (RSE) for 11+ years and a Yelm resident for 25+ years.