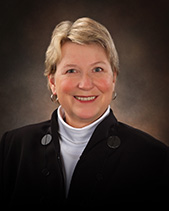 Sandra Romero
FROM COUNTY COMMISSIONER ROMERO'S e-mailer:
Please join Thurston County Commissioner Sandra Romero, as she hosts her monthly informal coffee hours in Rainier and Yelm on Monday, September 22nd.
On Monday, September 22, join Commissioner Romero and her guest, WSU Extension Thurston County Master Gardener Program Manager Cori Carlton, for coffee, and learn about this unique program, Cultivating Plants, People, and Communities.
Cori Carlton has served as the WSU Master Gardener & Master Recycler Composter Program Coordinator in Thurston County since 2009.
There is a lot happening in Thurston County and we want to hear from you!
Once a month, Commissioner Romero meets with community members for informal coffee chats. These meetings give you the opportunity to talk about issues of concern, ask her questions about the county, and share ideas. Commissioner Romero provides participants' coffee. She is the representative of District 2, which includes Yelm, Lacey, and Rainier.
What:
Citizen meeting with 2nd district County Commissioner Sandra Romero
When:
Monday, July 21, 2014
Where:
– Rainier: 9:30am 10:30am at Rainier City Hall, 102 Rochester St W
– Yelm: 11:00am Noon Tacos Gaby, 307 Yelm Ave SE
Read more