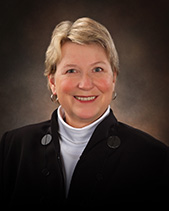 Sandra Romero
FROM COUNTY COMMISSIONER ROMERO'S e-mailer:
Please join Thurston County Commissioner Sandra Romero, as she hosts Thurston County Environmental Health Educator Jane Mountjoy-Venning and learn what you can do to help improve the water quality in your community.
The human body is over 50% water which makes H2O one of our most precious resources
Jane Mountjoy-Venning has 20 years of experience with ground water education in Thurston County. Her many talents include presenting well, septic, and lawn care workshops; developing educational materials; and working with community groups. Most recently, Jane coordinated the Scatter Creek Aquifer Project, a three year effort to work with citizens in an area of the county with an especially vulnerable groundwater drinking water source to develop and recommended ways to keep the water safe now and in the future.
The safety of your water supply depends on you, your friends, and neighbors. Jane will help answer your questions about well safety, water quality, and pollutants that can contaminate our ground water.
There is a lot happening in Thurston County and we want to hear from you!
Once a month, Commissioner Romero meets with community members for informal coffee chats. These meetings give you the opportunity to talk about issues of concern, ask her questions about the county, and share ideas. Commissioner Romero provides participants' coffee. She is the representative of District 2, which includes Yelm, Lacey, and Rainier.
What:
Citizen meeting with 2nd district County Commissioner Sandra Romero
When:
Monday, March 23rd, 2015
Where:
– Rainier: 9:30am 10:30am at Rainier City Hall, 102 Rochester St W
– Yelm: 11:00am Noon Tacos Gaby, 307 Yelm Ave SE
Read more