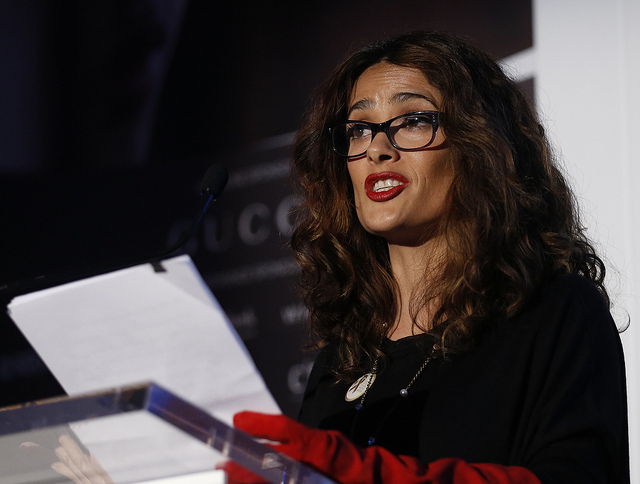 "CHIME CO-Founder Salma Hayek Pinault Debuts 'The Prophet' at the Women of the World Festival" – Hayak owns a Yelm-area home.
On International Womens Day, CHIME FOR CHANGE Co-founder, Salma Hayek Pinault showcases her new film The Prophet at the Women of the World Festival.
– From the International Women's Day website:
"International Women's Day has been observed since in the early 1900's, a time of great expansion and turbulence in the industrialized world that saw booming population growth and the rise of radical ideologies."
Read more
– About the internationalwomensday.com website:
"internationalwomensday.com is a global hub for sharing International Womens Day information, events, news and resources.
The website was founded in 2001 as a non-profit philanthropic venture dedicated to keeping International Womens Day (IWD) alive and growing.
Since 2007, IWD has gained considerable momentum due to greater media attention, events, social networking and corporate support. IWD is now celebrated via wide scale activity in almost every country and many world leaders support the day with official statements."
Read more
– "Everyone Benefits from More Women in Power"
By Marianela Jarroud, IPS.
Read more