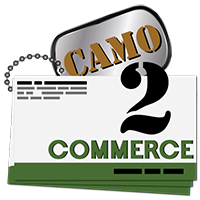 With the January 21 public appeal by Yelm Mayor Ron Harding about Joint Base Lewis-McChord (JBLM) possibly eliminating 11,000 active-duty servicemembers and civilian contractors in 2015, many military employees around here may be soon seeking employment outside of the base.
"Camo2Commerce: Providing employment opportunities for transitioning service members"
"Camo2Commerce is all about providing opportunities for career development and jobs to service members transitioning out of Joint Base Lewis-McChord into civilian life in western Washington. We offer a number of customized services to transitioning service members, including one-on-one career coaching, job placement services, short-term training, hiring fairs and more.
Camo2Commerce works to fully integrate the public workforce system into the transition services provided on military installations. Our goal is to enable transitioning service members to seamlessly shift into the civilian workforce, and specifically into high-demand career opportunities," quoting Camo2Commerce.
Read more
"Two Yelm servicemembers, Richard LaFrazier and Sarah Stimpson, are among those who have benefitted (sic) from the program," were recently featured in the Nisqually Valley News.
Read more