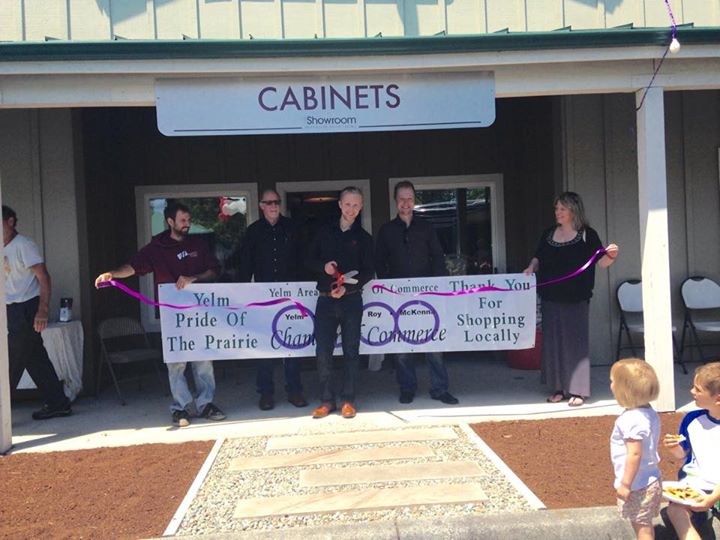 Yelm Chamber officials flank The Showroom's John Sullivan Tim Fyrst (with scissors) and Kai Fyrst
Photo credit: Yelm Chamber of Commerce
The Showroom Interior Solutions held their Grand Opening in Yelm on Saturday, June 20th, located in the Prairie Hotel offices side of the building, owned and operated by brothers Kai and Tim Fyrst and and John Sullivan.
The Yelm Community Blog published an exclusive interview with the owners March 5, 2015 which covered their backgrounds and vision for the future.
Read more
The Showroom Interior Solutions
701 Prairie Park Lane SE, Suite A
Yelm, WA. 98597
Phone: 360-400-SHOW (7469)
Hours: 9am. to 5pm. Monday through Friday, or by appointment.
Website: TheShowroomInteriors.com
The Yelm Community Blog wishes The Showroom well in their endeavors here!