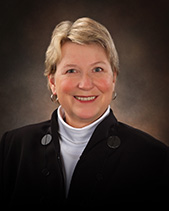 Sandra Romero
FROM COUNTY COMMISSIONER ROMERO'S e-mailer:
Please join Thurston County Commissioner Sandra Romero, as she hosts her monthly informal coffee hours in Rainier and Yelm on Monday, August 24th, with guest Assessor Steven Drew and learn about the important work being done to ensure that valuations are equitable on residential and commercial properties throughout Thurston County.
The Thurston County Assessor is responsible for identifying, locating, and fairly valuing all real or personal property within the county for tax purposes. The "market" value of real property is based on the current real estate market. Finding the "market" value of a property means discovering the price most people would pay for it in its current condition.
Steven Drew was first elected as Assessor in 2010. At that time, the office was unable to meet important statutory deadlines and had several years of backlog in responses to appeals. By reorganizing the office and restoring a culture where customer service is universally valued by staff and management, the appeal processing backlog was eliminated. Now, all deadlines mandated in statute and by the Department of Revenue are met every year and the office has earned the coveted Certificate of Excellence in Assessment Administration from the International Association of Assessing Officers.

There is a lot happening in Thurston County and we want to hear from you!
Once a month, Commissioner Romero meets with community members for informal coffee chats. These meetings give you the opportunity to talk about issues of concern, ask her questions about the county, and share ideas. Commissioner Romero provides participants' coffee. She is the representative of District 2, which includes Yelm, Lacey, and Rainier.
What:
Citizen meeting with 2nd district County Commissioner Sandra Romero
When:
Monday, August 24, 2014
Where:
– Rainier: 9:30am – 10:30am at Rainier City Hall, 102 Rochester St W
– Yelm: 11:00am – Noon at Mr. Doug's (New location).
Click here for Commissioner Romero's latest Newsletter.