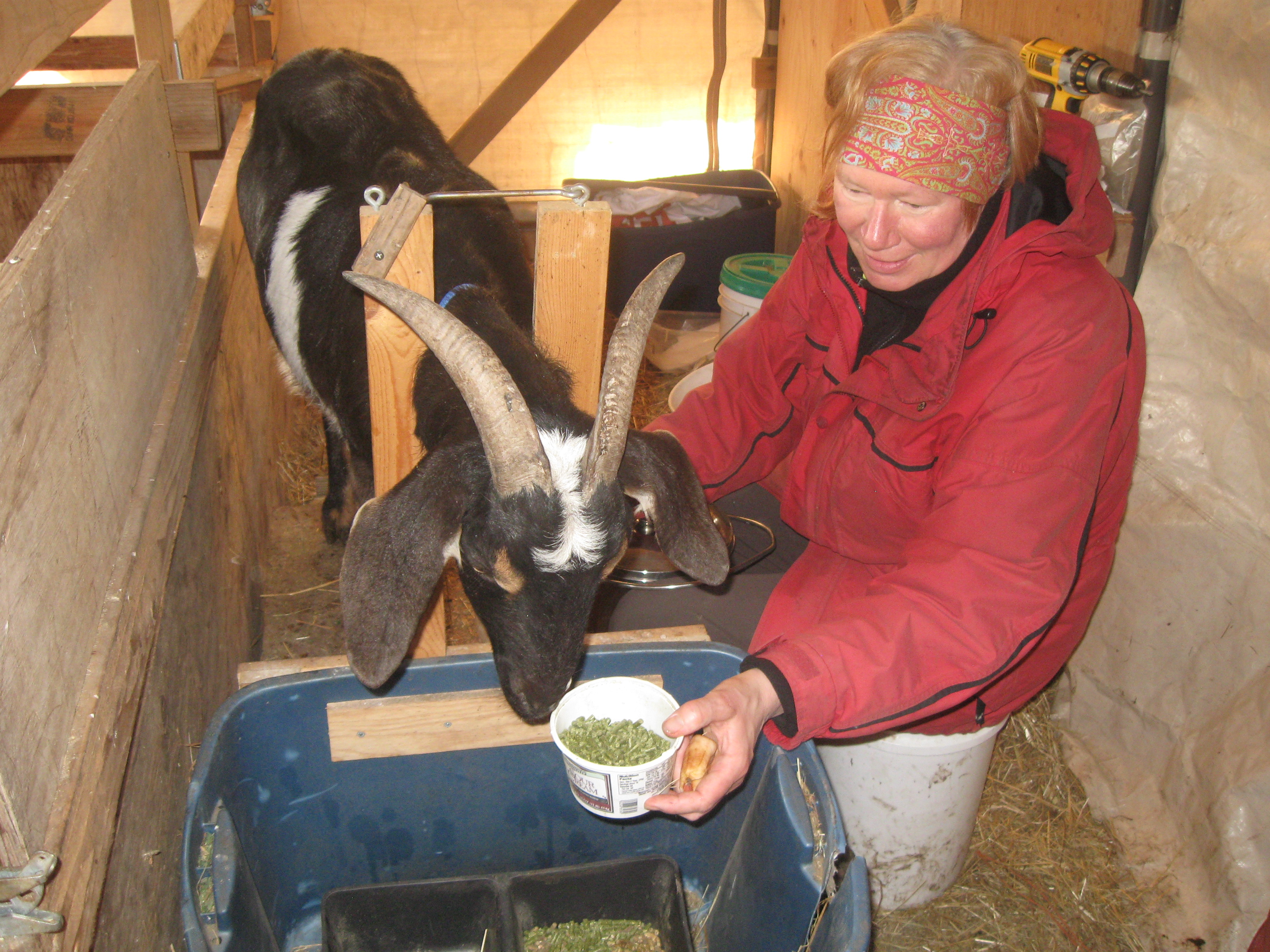 Yelm's Karla Broschinski

– Editor's Note:
These points raised by Karla Broschinski in a Nisqually Valley News Letter to the Editor published on Friday, September 1st, raised issues that all in our area need to be aware. I have spoken with city of Yelm officials many times about the idea of relocating the Yelm Farmers Market back to Yelm at the Yelm Community Center, bringing locals and visitors into our city's center on Sundays.
Broschinski's letter is published below with her permission.

– "Yelm Farmer's Market Needs Community Support"
As a local farmer and vendor at our Yelm Farmer's Market I would like to share that our Farmer's Market will now be run and organized by some of our local farmers until the end of September 2017.
Many thanks to Mari Mankemeyer and Tim Man, owner of Marie's Farm, and Lucas Howe, owner of The Root Cellar, who stepped up to take on these chores so we all can have a local Farmer's Market until the end of the growing season. Since the funding for this market season has run out, the manager position for the market cannot be continued; the same applies for the local musicians stage as well as the wonderful Power of Produce (POP) children's program where children received at every visit at the Farmer's Market $2 worth of tokens to buy fruits or vegetables or food producing plants. Of course this program usually entails beautiful and empowering discussions between the children and the farmers and you can always see happy and smiling faces while chewing on a fresh carrot or a juicy peach, etc.
We all have heard the phrase "it takes a village to raise a child" and I would like to extend it to "it takes a village to raise and maintain a Farmer's Market." This means we as farmers and vendors need feedback from our local community what to grow and what to craft and to bring to the market.
We encourage volunteers to be involved in the market (from putting up weekly signs to setting up children friendly programs happening at the market). But we also welcome every donor, small and big, to make the beautiful programs like POP for the children and a stage for local musicians possible. Let's envision and create an even more beautiful Farmer's Market in 2018 in Yelm.
Something which is very important for being a sustainable market is continuity, which means regular customers throughout the season. The carrots or tomatoes or cherries don't care if we have for example 95 degree temperatures or if it is raining; when the produce is ripe, it is ready for the market and needs to find happy customers to buy it. Same is when the Seahawks play; no cucumber or any other produce stops growing because we are in the Seahawk season — come before the game starts or afterwards — we the vendors are welcoming you from 10 a.m. to 3 p.m. every Sunday through the end of September (the Yelm Farmer's Market is located on state Route 507 beside Stewart's Meats).
Come and talk to us; we are looking forward to any unique ideas and suggestions. We can point you in the right direction if you want to become a donor or a volunteer.
By Karla Broschinski, Farmer and co-owner of Bee Forever Apiary, Yelm