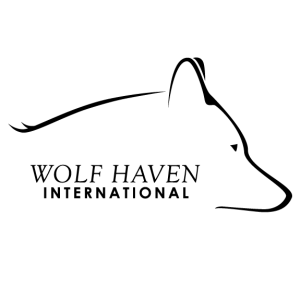 "Wolf Haven Welcomes Newest Resident — Wolfdog Layla"
"The newest resident at the Wolf Haven International sanctuary in Tenino used to only roam as far as the backyard cable connected to her collar would let her go.
"Layla, a first-generation wolfdog — her mother was a wolf and her father a Malamute — recently arrived at Wolf Haven by way of an animal shelter in Thurston County. The offspring of a wolf and a domesticated breed of dog often behave unpredictably and wind up in shelters, euthanized or in a sanctuary," by Will Rubin, The Chronicle [Centralia], posted Dec. 18, 2019 on the Wolf Haven site.
Click here to visit the sanctuary in Tenino, reservations required.