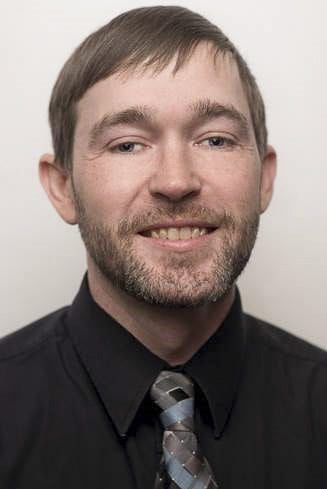 Editor's note: Former Nisqually Valley News Editor Megan Hansen has now left the NVN for a second time after serving in her latest capacity there for just over a year, her hiring posted here on April 20, 2018. The NVN's owner/operator, Lafromboise Communications, made the announcement yesterday that Eric Schwartz has been named as Hansen's replacement and the new regional executive editor of the company, which also owns and operates The Chronicle (Centralia) and The Reflector (Clark County).
Schwartz is a Lafromboise Communications insider who has worked with President Michael Wagar for more than a decade, so do not expect much change at the NVN, except perhaps we may finally see some editorial content and more diverse public interactions (online public posts and letters to the editor), though Schwartz will have his hands filled as executive editor of 3 newspapers. Lafromboise Communications exerts very tight control to ensure their newspapers maintain a strong right-leaning slant with little attention to fostering diverse ideas beyond that scope. The NVN has developed a reputation under the three previous editor's (Keven Graves, Michael Wagar, Megan Hansen) as giving the City of Yelm a "bye" on key issues that should have been more thoroughly investigated. This has been especially evident since former NVN reporter Steven Wyble left and Hansen has been at the helm.
Hansen evidently was just an interim "place-holder" editor hired from former NVN Publisher/Editor Keven Graves' newspapers on Whidbey Island, as Wagar said of her departure, "Megan stepped up and kept up with the tradition of community news at the Nisqually Valley News. She covered police, city council, and led the newsroom. She will be missed." Hansen had very little presence in the community in the year she served as editor here, except in her core group.
I wish Mr. Schwartz well in his post, however since Mr. Wagar left here 13 months ago to become LafomBosie Communications President, and Advertising Manager Angie Evans left for Prairie Park, the NVN has not had the warm personalities in their community presence once a hallmark of this newspaper.