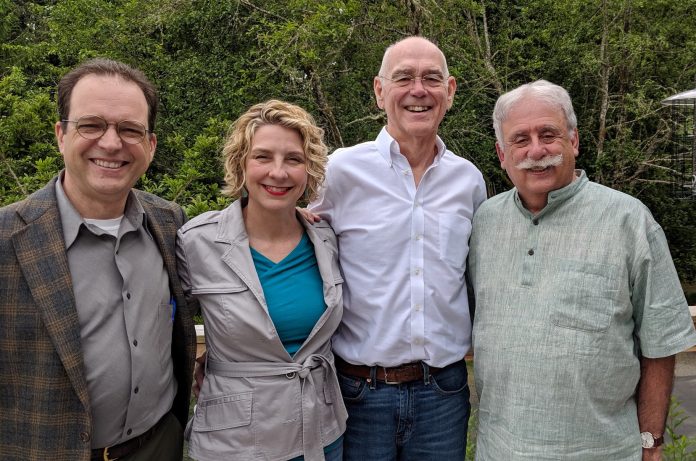 "Thinking Globally, Acting Locally: Bill and Ronelle Funk with Friendly Water for the World"
"Bill Funk says, 'We do the best we can with what we got.' This phrase encapsulates Bill Funk's philosophy of life. It's a 'Bill-ism' adds his daughter Ronelle Funk, who has heard his expression many times over the years. The 'what we got' part has deepened in meaning for the Funk family where life has delivered a few large lemons. With dignity and grace, Bill is exemplifying how it is possible to make lemonade, and pass on the good to others.
"The story involves Bill, his late wife Marilyn Zuckerman, Ronelle and Friendly Water for the World along with two unexpected cancer diagnoses. Over three decades ago, Bill and Marilyn met through their Allstate insurance careers. Their love blossomed; they got married and integrated their families. Less than two years ago, the active, healthy pair retired to enjoy the next phase of life. Suddenly last August Marilyn died from glioblastoma, an aggressive brain cancer. That was one of the lemons. In April, to commemorate Marilyn's love of learning and the family's long time connection with South Puget Sound Community College, Bill worked with the SPSCC Foundation creating an endowment that will provide an annual educational scholarship to a student. That was a little lemonade," by Mary Ellen Psaltis, for Thurston Talk.
Read more of the Funk's compelling and touching story.