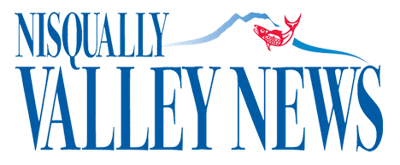 Editor's note: The arrival of new Editor Eric Schwartz to Yelm's Nisqually Valley News (NVN) has brought action in a new direction, the most refreshing of which is the commitment to investigate city hall decisions that raise questions and are far from transparent. I am thrilled, for far too many years, the newspaper has given a "bye" to city management and this blog was the only source of investigative stories about Yelm's leadership for the public to discern. After this blog's post very early this morning on the resignation of the heralded Yelm Finance Director Joe Wolfe, in a similar story published at 6pm tonight the newspaper "intends to pursue additional information through the Washington Public Records Act."
City management's handling of what led to a department head's administrative leave and subsequent resignation is of paramount importance for the public to know, and especially a city Finance Director of Joe Wolfe's stature.
Bravo to NVN Editor Eric Schwartz and his reporters for having this newspaper be more than a travel and history log in finally focusing on the public's interests this city's leaders took an oath to uphold. Let's hope that pressure from city hall and their minions, who support keeping things under wraps, do not require Mr. Schwartz's bosses to force him to accede to not seek truth. Time will tell. Hope reigns for now the NVN will prevail in investigating the facts and bring forth the truth for their readers into the future.
"Yelm's Finance Director Resigns After Period of Administrative Leave"
"Yelm City Finance Director Joe Wolfe submitted his letter of resignation earlier this week following multiple weeks of administrative leave.
"Yelm Communications Specialist Andrew Kollar said Thursday that City Administrator Michael Grayum would continue to oversee duties as interim finance director until a new director is hired. Kollar said he could not say why Wolfe was placed on administrative leave before retiring from his post. The Nisqually Valley News intends to pursue additional information through the Washington Public Records Act." By Eric Rosane, Nisqually Valley News. Read more