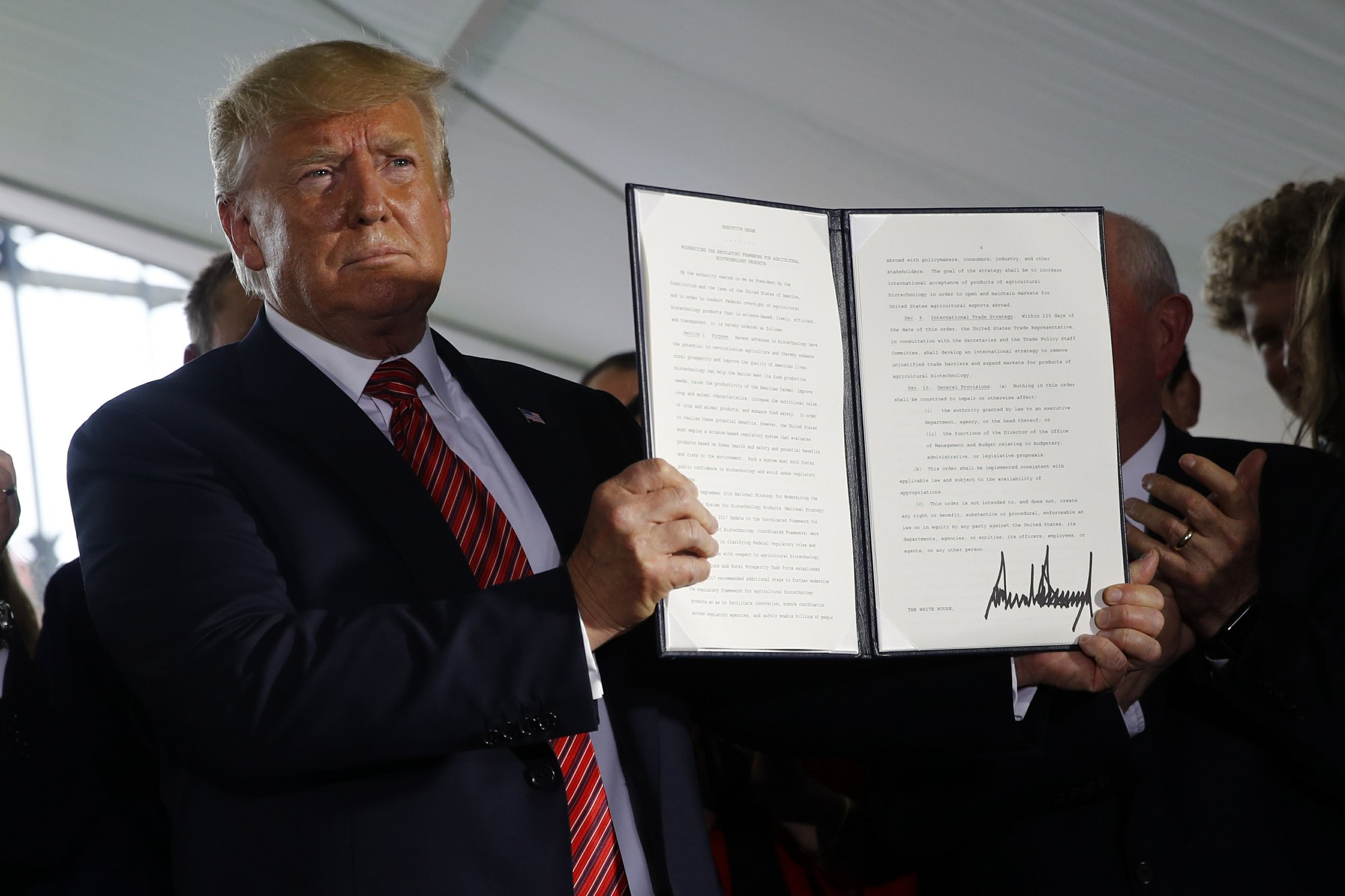 Editor's note: This is now the 2nd time President Trump has flipped on health-conscious Americans – the first being his about-face on vaccines and medical consent. [Blogger Klein has been a member of the Center for Science in the Public Interest (CSPI) for 25+ years, referenced in the story below.]
Six years ago, Yelm's 'No GMO March' brought local attention to this issue. Read more
"Trump orders simpler path for genetically engineered food"
"President Trump wants to make it easier for genetically engineered plants and animals to enter the food supply, and he signed an executive order Tuesday directing federal agencies to simplify the "regulatory maze" for producers.
"The move comes as companies are turning to newer genetic engineering techniques that make it easier to tinker with the traits of plants and animals.
"Greg Jaffe, biotechnology director at the Center for Science in the Public Interest, said the impact of the executive order will depend on the details of how it's carried out by federal agencies. Simply deregulating could make people lose confidence in genetically engineered foods, he said," quoting Candice Choi, Associated Press. Read more
Click here to read President Trump's official Executive Order.
Click here for the Statement of CSPI Biotechnology Director Greg Jaffe.
"Yelm residents 'March against Monsanto'"
"Fight to label genetically modified food goes global"
By Steven Wyble, Nisqually Valley News, June 3, 2013. Read more