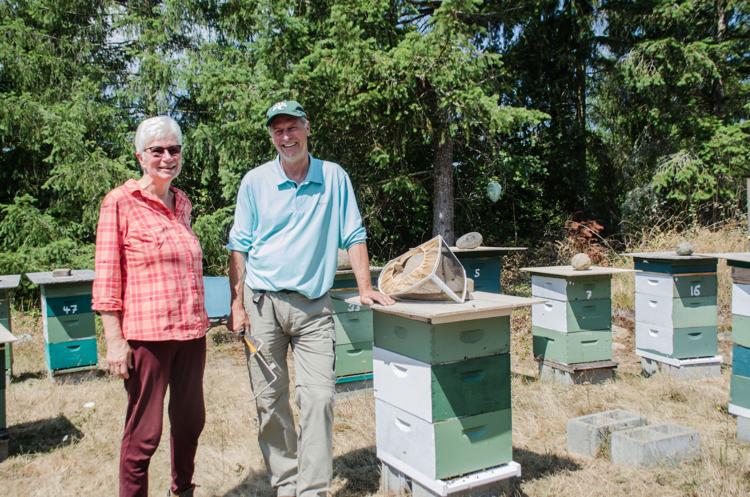 "Business Is Buzzing: Bees Forever Apiary Provides Bee-Based Products and Hive Services"
Editor's note: An always popular blog post is about Bee Forever Apiary's co-owners Karla Broschinski and Thomas Mani. Eric Rosane of the Nisqually Valley News filed this excellent report about the work and passion of this beloved Yelm couple. Used with permission.
"[Thomas] Mani and [Karla] Broschinski are the co-owners of Bee Forever Apiary, a local business providing hive servicing to local keepers, consultation and a plethora of locally-harvested bee products.
"The business is a frequent presence at the Yelm Farmers Market. Their business cards read "Beekeeper for Hire. You own the bees. We do the work!"
"And that's exactly what they do."
"The two are also members of the Olympia Beekeepers Association, a nonprofit organization that supports education, training and support for regional beekeepers. The group teaches a lot of aspects of honeybee sustainability, Mani said."
"For more information on their services or products, visit their website at www.bee4ever.com or call them at 360-894-6038."