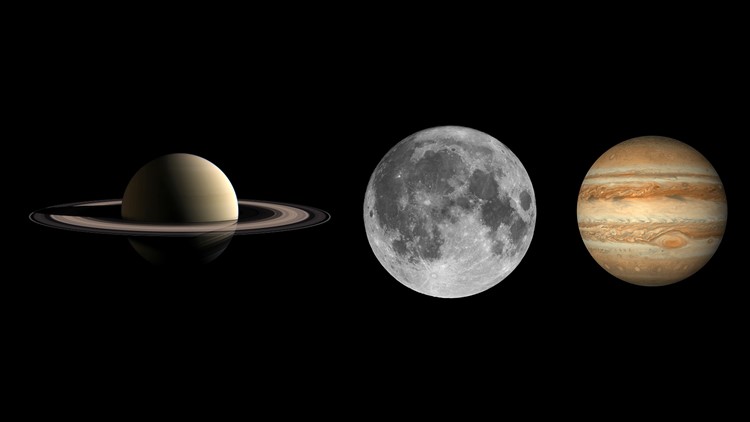 "Jupiter, Saturn, moon to line up in night sky this week"
"You'll have three nights to see our solar system's two biggest planets and our closest neighbor side-by-side.
"You will have three nights starting this Friday to see Jupiter, Saturn and the moon lined up side-by-side in the night sky.
"With Venus currently on the other side of the sun, Jupiter will be the brightest planet in the sky in August, according to EarthSky.org.
"If you look south between Friday and Sunday, you'll be able to see the waxing gibbous moon on a nearly straight line between Jupiter and Saturn.
"On the 9th, the moon will appear just above and to the left of Jupiter while Saturn is farther to the left. The next night, the moon will have moved to the left and be nearly equidistant between the two planets. On the 11th, the moon will be just to the right of Saturn," by Travis Pittman, KING 5 TV News, Seattle.