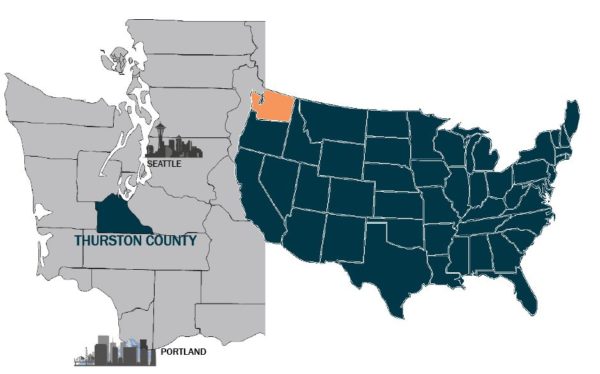 "Thurston EDC Encourages Your Eligible Business to Apply for STEDI ScaleUp Scholarship Program"
From the Thurston Economic Development Council (EDC):
"The Thurston EDC is pleased to announce a ScaleUp Training Series Scholarship available to eligible businesses in South Thurston County. The South Thurston Economic Development Initiative (STEDI) focuses on the long-range economic and community development in the rural areas of Thurston County. ScaleUp Thurston is a comprehensive business-growth training program which includes in-person classroom training and one-on-one coaching to help small business owners plan and achieve their goals.  ScaleUp Training Series include: Business TuneUp, Build Your Market and Financial Mastery. The Business TuneUp class helps businesses to be able to put order and systems in place that ends up resulting in more freedom and breathing room to work on their businesses and not in their business. The cost of the course is $795 or $395 for one class which can be taken a la carte. Businesses located in Lacey / Olympia/Tumwater may also be eligible for a city-sponsored scholarship.
"Scholarships will be awarded to one business from each of the following areas: Yelm/Rainier, Tenino/Bucoda and Grand Mound/Rochester. Representatives from STEDI, City of Yelm, Yelm Area Chamber of Commerce, City of Rainier, City of Tenino, Tenino Area Chamber of Commerce, Town of Bucoda and Grand Mound/Rochester Chamber of Commerce will be invited to review and rank applications and select one business from each area to receive a scholarship to the ScaleUp Training Series.  The application deadline is August 26, 5:00 p.m."
Click here for more information and to enroll.