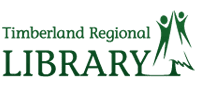 "Now's the time to rethink the Timberland Regional Library system"
Editor's note: Yelm owns the library condo and pays an huge annual O&M fee for the facility. Perhaps as the op-ed suggests, "small communities that already own their own libraries [like Yelm, could] opt out of TRL's administrative and tax structure and simply pay a user fee to access the shared stock of books and other materials."
Read more about the issues facing TRL
From The Olympian Editorial Board:
"Our library system is well on its way to a crisis that will cause more and deeper cuts to its services.
"In 1968 – over 50 years ago – voters in the unincorporated regions of Thurston, Mason, Lewis, Grays Harbor and Pacific counties voted to create an "Intercounty Rural Library District" known as the Timberland Regional Library (TRL) system.
"TRL includes libraries in Lacey, Tumwater and Olympia, smaller towns such as Yelm, Aberdeen, and Raymond, even smaller towns such as Belfair, Montesano and Ilwaco, and truly tiny communities such as Oakville, Packwood, Randle and Salkum."
"Now the library system faces a $765,000 deficit in this year's $25 million budget, and a growing puddle of red ink in years to come.
"This is not a sustainable system."
"We urge our county commissioners and city councils to take responsibility for rethinking this structure before the current system comes face to face with deeper cuts to library services in all the communities it is supposed to serve."
Blogger Klein served on the Yelm Library Board from 2003-2008, and the Chair in 2006-2008.