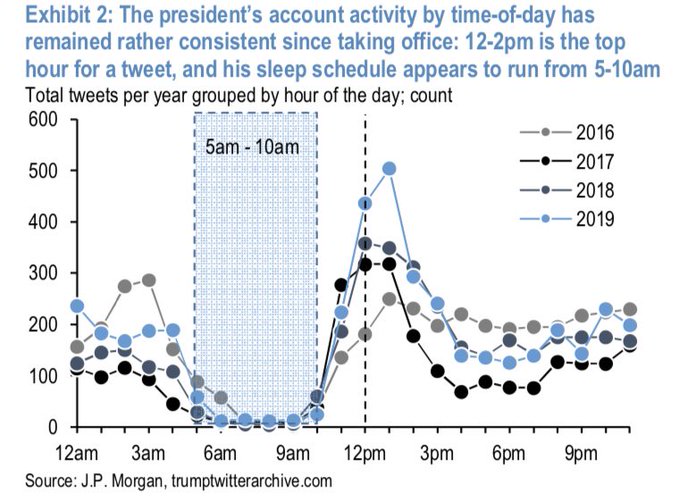 Editor's note: Last week witnessed America marking the 18th anniversary of the September 11, 2001 attacks, noting the country was dealing with a new pile of smouldering, slow-burning debris. President Trump's behavior and policies were ramped up in a direction against what most Americans say is in this nation's interests. Added to that was a 4-year study released by the University of Alaska-Fairbanks that said World Trade Center (WTC) building 7 did not fall that fateful day from fires, rather a free-fall caused by controlled demolition. Such a study was a landmark report by a publicly funded university and led me to this question, "Who set demolition charges and caused the building to implode in on itself 7 hours after the World Trade Center towers were struck?" If Trump is so vigorous to "clean the swamp" and go after what he describes as the "Deep State," why was he silent on this public report covered here last week?
"Federal Budget Deficit Tops $1 Trillion—With No End In Sight"
Editor's note: Do you recall Trump's 2016 campaign promise to dissolve the deficit within 8 years of his presidency?
By Sergei Klebnikov, Forbes. Read more, Read more
"Major US Insurer Says It Will No Longer Underwrite and Invest in Coal"
By Elana Sulakshana, Truthout.
"Trump, NOAA and the politicalization of a weather report"
Editor's note: Now Trump has politicized the weather services to be forced to adhere to his whims!
Click here for the video discussion, via CNN. Read more, Read more
"Trump dismisses idea of allowing Bahamians into U.S. after Hurricane Dorian"
By Elizabeth Chuck and Julia Ainsley, NBC News.
"Trump Had Deal With Scotland Airport That Sent Flight Crews to His Resort"
By Eric Lipton, The New York Times. Read more
"Trump reportedly calls Fox News CEO to complain about negative coverage"
By Mike Brest, Washington Examiner. Read more
"Trump accidentally tweeted an insult at a pastor. Here's how the pastor responded."
Bu Julia Zauzmer, Washington Post. Read more
"Trump administration nixes Obama-era clean water protections"
"'It will certainly be challenged by the states — almost half of which are now operating under the 2015 Rule — and by environmental groups,' a former EPA official said."
By Phil McCausland, NBC News. Read more
"Trump's plan to pay for border wall with Air Force funds risks national security, report says"
"The report, compiled by the U.S. Air Force and obtained by NBC News, details the importance of each of the 51 military projects chosen by the Trump administration to lose their funding."
By Courtney Kube, NBC News. Read more
"Trump, Awaiting Egypt's Sisi at Summit, Called Out for 'My Favorite Dictator'"
By Nancy A. Youssef, Vivian Salama, Michael C. Bender, Wall Street Journal. Read more
"Team Trump Wrestles With Its QAnon Problem"
"None of the mysterious Q's predictions in anonymous internet forums had come to pass nearly a year after it started in October 2017, and QAnon believers were starting to lose faith. After yet another Q prediction failed to materialize in 2018, an armed, crazed QAnon fan allegedly shut down a bridge near the Hoover Dam with an improvised armored truck."
"To Team Trump, though, QAnon diehards who adore Trump and garner media coverage and camera shots at his 2020 rallies have been a longtime nuisance. One current senior Trump campaign official told The Daily Beast that the standard operating procedure among most staff has been to generally just "ignore them" and not "make a big deal out of" them, both to deprive them of as much press attention as possible and to avoid "p—ing off the crazy" people.
"In a particularly weird bit of Trumpworld drama that unfolded earlier this year, QAnon believers turned on and began targeting former Trump aide Sebastian Gorka after he called their beliefs "GARBAGE." Since the Tampa rally, Gorka and other Trump allies have struggled to stop QAnon's spread, on the grounds that it's an embarrassment to the larger Trump coalition.
"And over the past year, more and more QAnon fans who also support Trump have alleged that their Q gear and shirts have been banned from the president's rallies, and they have accused security personnel of instructing them to, for instance, turn their T-shirts inside out," by Will Sommerly, Asawin Suebsaeng, The Daily Beast. Read more
"Appeals court allows Trump emoluments case to move forward"
"A federal appeals court in New York on Friday ruled that a lawsuit accusing President Trump of violating the Emoluments Clause can proceed after a lower court had thrown out the case," by Brett Samuels, The Hill. Read more