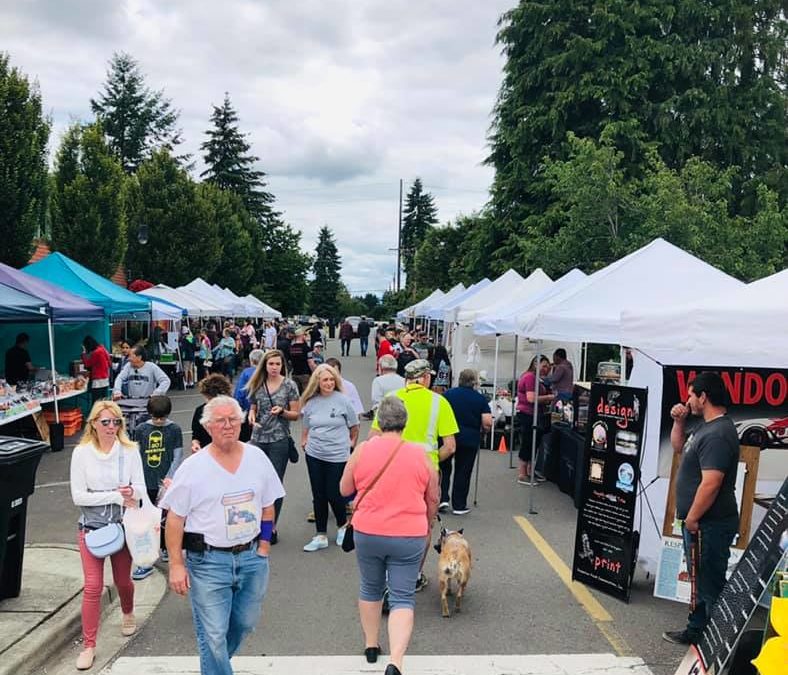 "Yelm Farmers Market End-of-Season Highlights"
Editor's note: Congratulations to Bounty For Families, parent of the Yelm Farmers Market and their entire team and vendors!
From Yelm Farmers Market's Heidi Smith:
"It's a wrap! The 2019 Yelm Farmers Market season has officially ended and we're grateful for the ongoing support from the community. In particular, we'd like to thank our sponsors Studio 703 Wraps, Blue Waters Acupuncture and Olympia Federal Savings for helping us provide access to nutritious food, support farmers and strengthen the local economy. Our largest sponsor remains the City of Yelm. We appreciate your partnership and the generous use of the Yelm Community Center. A few highlights from the season:
The highest vendor count we've ever had in the history of the market. Opening day included 39 vendors and the average continued higher than in previous years.
Successful partnerships with over a dozen nonprofit and community groups who provided activities for the Power of Produce program throughout the season, including: South Sound Seed Stewards, Nisqually River Council, Yelm High School Future Farmers of America, Puget Sound Energy, Habitat for Humanity, the Port of Olympia, Yelm Rotary Club, Binky Bunny Rescue, Standing Room Only, GRuB, Sonia Pena Trio, Yelm Food Co-op, Timberland Regional Library, the Mom's Club of Yelm and Yelm's own Pigeon Man Verner Whittle of the Puget Sound Pigeon Club.
Multiple vendors hit their highest sales marks to date this season.
High levels of enrollment and participation in our Power of Produce program for children ages 5-12.
Thank you to our manager, Jon Jamieson and PoP program manager Kayla Blanch for their steady and enthusiastic leadership.