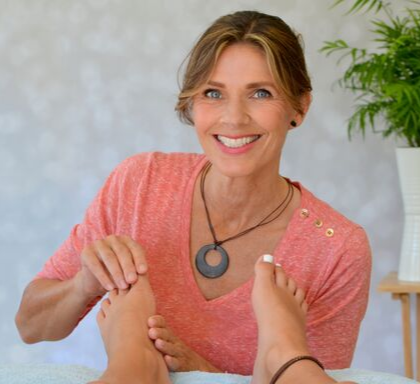 Introducing Yelm's "Reflexology by Margot Losa"
Editor's note: I experienced "Reflexology by Margot Losa" last week and can recommend you give Margot a call and schedule services for yourself!
Welcome! I am Margot Losa and I love Reflexology! Practicing this holistic modality has brought me so much joy, amazement and appreciation for the fine Art and Science that it is. It truly shows how all is connected, involved and inter-related. We feel so much better with Reflexology!
I am a Certified and Washington State Licensed Reflexologist having graduated from the "Meridian Reflexology Apprenticeship Program" by Tianne Curtiss.
My Certifications in Continuing Education include:
"Nerve Reflexology: Brain, Organs & Emotions" by "MNT-NR International", Griet Rondel, Belgium.
"Reflexology for Fertility" by "Touch-Point", Dorthe Krogsgaard & Peter Lund Frandsen, Denmark.
"Elder Care & Reflexology" by "Seattle Reflexology & Massage Center", Neil McNeill, Seattle. .
Any questions? Just contact me below or on Facebook. I'm looking forward to hearing from you! Read more