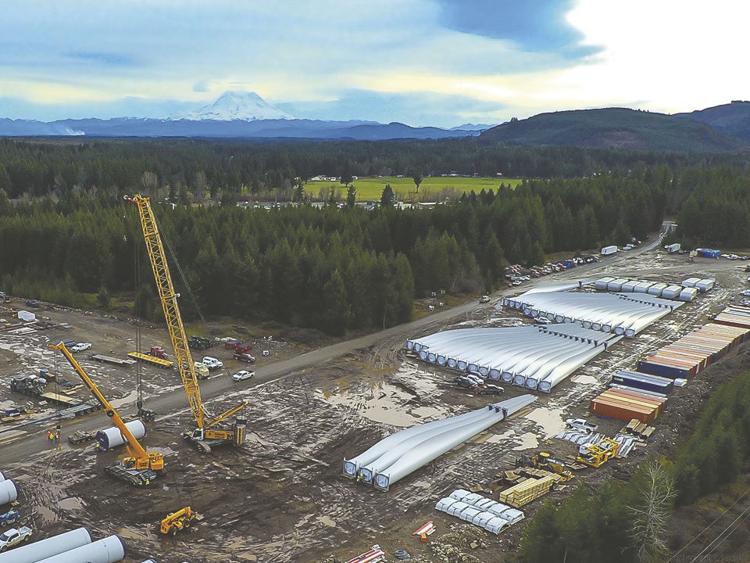 "1 dead, 1 rescued after trench collapses at southeast Thurston County" work site" "
"One person was killed and one person was rescued after a trench collapsed on two workers at a work site in southeast Thurston County Thursday morning, a spokesman for the Sheriff's Office said.
"Lt. Ray Brady said the trench work is tied to the Skookumchuck wind energy project, which is developing a 38-turbine wind farm near the Thurston-Lewis county line.
"Multiple fire departments were dispatched about 11 a.m. to the 16300 block of Vail Loop Road Southeast , which is the closest address to the scene of the incident, Brady said," by Rolf Boone, The Olympian. Read more
Click here for more aerial photos of Skookumchuck wind energy project site.