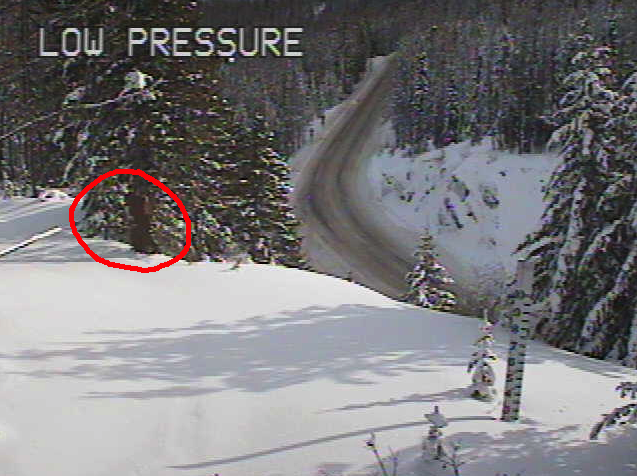 "Bigfoot spotted in Washington — again, state officials say. And this time there's video"
"Bigfoot must be traveling through Washington state this week, and the Washington State Department of Transportation has had a front-row seat.
"Earlier this week [Jan. 22] the department apparently captured photos of the creature on its Sherman Pass on State Route 20 webcam. Now officials are saying they have a video of the legend in a completely different location.
"The transportation department's Twitter account for Snoqualmie Pass traffic shared a video of what appears to be Bigfoot walking along the wildlife overcrossing on Interstate 90," by Maddie Capron, The Olympian. Read more