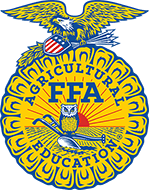 "FFA members return from educational experience in Portugal & Spain"
Includes Abbie Dorhauer of Yelm
"During the past two weeks, 75 FFA members visited Portugal and Spain for a 12-day educational and cultural experience. Members participated in the 2020 International Leadership Seminar for State Officers (ILSSO) as an annual, international opportunity through the National FFA Organization. The seminar allows FFA members to experience a foreign culture, learn about international agriculture, and become more knowledgeable regarding the global marketplace.
"The past and present state FFA officers representing 23 states left the United States on Jan. 4. The group traveled throughout Spain and Portugal while surveying the agricultural landscape."
"Prior to departing the United States, the students completed eight weeks of online coursework related to cross-cultural adaptability. The program was made possible by corporate sponsors Bunge North America and John Deere.
"Students shared their experience throughout their trip on Twitter and Instagram. To see a recap of their adventures, visit their website.
"Those students who participated in the trip were: … Abbie Dorhauer of Yelm, Wash.," by AGDAILY Reporters. Read more