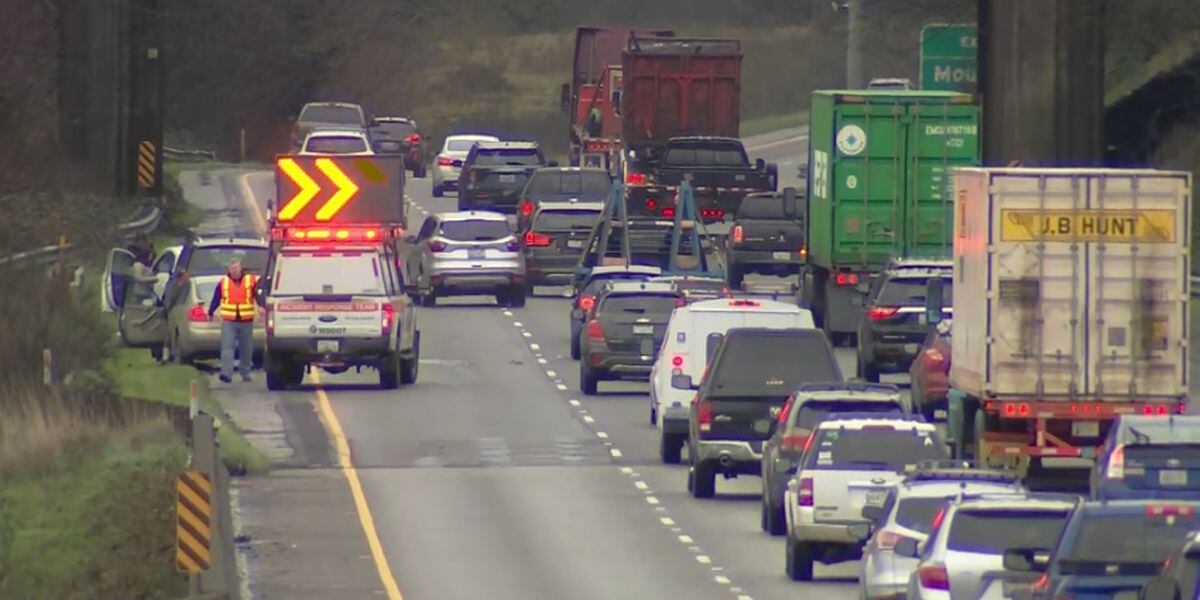 "Emergency plan in place to speed up traffic during an I-5 closure"
"When I-5 closes, there aren't many places people can go.
"'We've got really limited options here. We're bound by Puget Sound to the north. We're bound by Joint Base Lewis-McChord to the northeast,' said Marc Daily, Thurston Regional Planning Council executive director. 'When I-5 closes, you're going to get on those local roads, but it's going to be a difficult time to get where you're trying to go.'
"One place many people head is into Yelm."
"From now on, the city of Yelm is taking a different approach.
"If the interstate shuts down for more than an hour, they'll activate their emergency plan.
"City workers will put up detour signs and flaggers will control intersections.
"Once Yelm gets traffic cameras, they'll ask WSDOT to extend green lights. They'll also have Washington State Patrol issue alerts to semitruck drivers, funneling them to alternate routes, like SR 7 or SR 12," by Shelby Miller, KIRO-7 TV News, Seattle. Read more