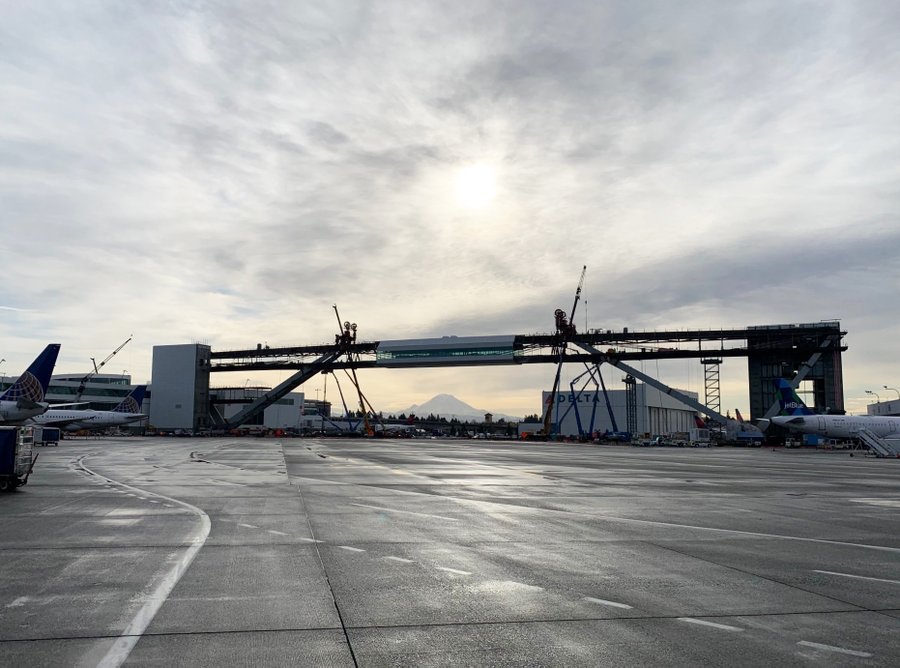 "Five Fast Facts about the IAF Pedestrian Walkway"
From the SEA (Seattle) Airport:
Seattle-Tacoma International Airport and partners have reached a major milestone for the International Arrivals Facility Pedestrian Walkway [IAF], completing the center span move on January 24 and lift on January 25, 2020.
1. It's the world's longest structure over an active taxilane
2. It's one of the tallest mega structures in the region
3. It's one of the longest clear spans for this type of structure
4. It was built offsite and is a major construction achievement in steel fabrication and field welding
5. Assembly and installation will be as challenging as moving 14 blue whales
Read more from the Seattle Airport.
Read more from The Points Guy.