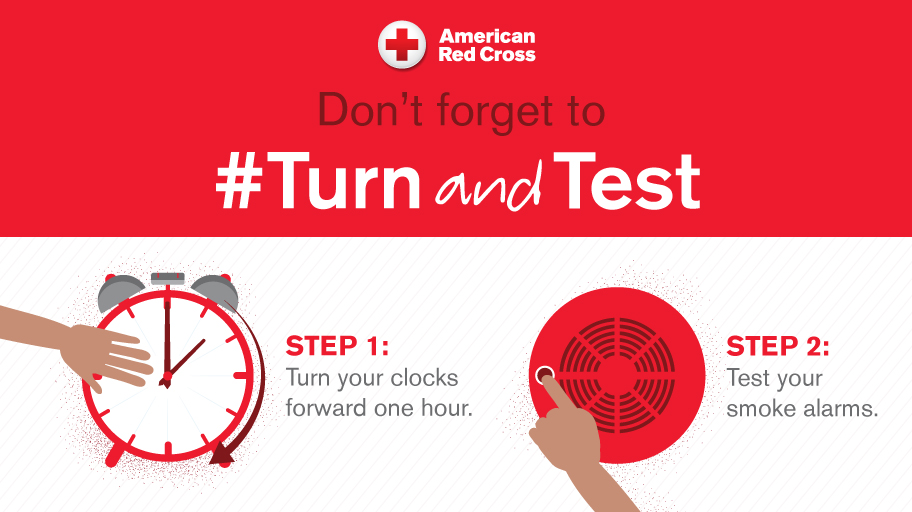 From Lauri Rhinehart, VP, Humanitarian Services – American Red Cross:
"This is your friendly reminder from the American Red Cross to turn your clocks forward one hour this Sunday, March 8 and test your smoke alarms too. The minute you spend testing your smoke alarms could literally save lives – including yours!
Check out the 7 ways to prepare for a home fire and make fire safety the number one priority in your home.
"Your safety is important to us, Stephen. Test your smoke alarms today."