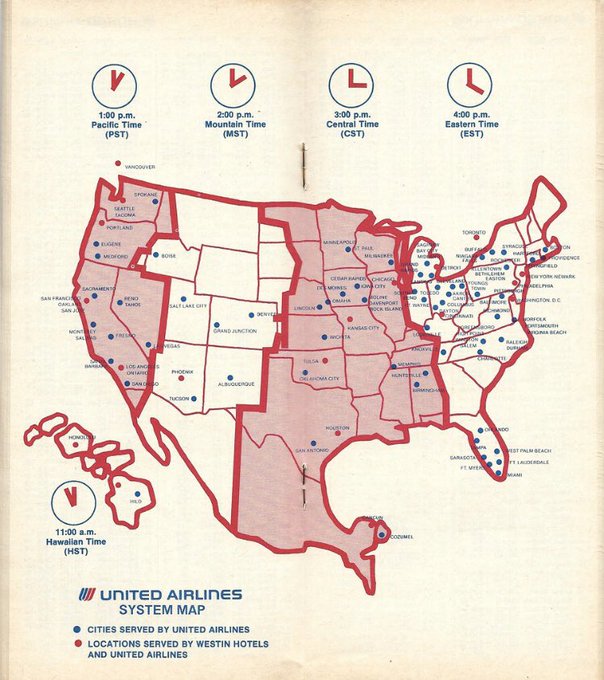 "United Airlines ends all long-haul flying in latest coronavirus cuts"
Editor's note: I lived in San Francisco's Daly City in 1983, just 5 air miles from the end of SFO's main runway, and witnessed the inaugural United Airlines (UAL) flights to Hong Kong and Tokyo from my apartment. UAL leased Pan Am's Boeing 747-SP aircraft for these routes.
"United Airlines will be primarily a domestic carrier for the first time in nearly four decades by the end of March with its decision to end all long-haul flying amid the novel coronavirus pandemic.
"The Star Alliance carrier will suspend 95% of its international flying, including all of its flights to Africa, Asia-Pacific, Europe and South America by March 28, United said late Friday. The only remaining international services will be a "small number of daytime flights" to Mexico, as well as some routes on the carrier's island-hopper schedule from Guam.
"The new schedule, available from March 22, is a far cry from United's slogan: 'Connecting People. Uniting the World.'"
"United's latest cuts will see its route map temporarily return to a nearly all-domestic state unseen since the early 1980s. The airline lacked any long-haul routes until flights to Hong Kong and Tokyo began in 1983, and it only became a major international player when it bought Pan Am's Pacific operation in 1986," by Edward Russell, The Points Guy. Read more