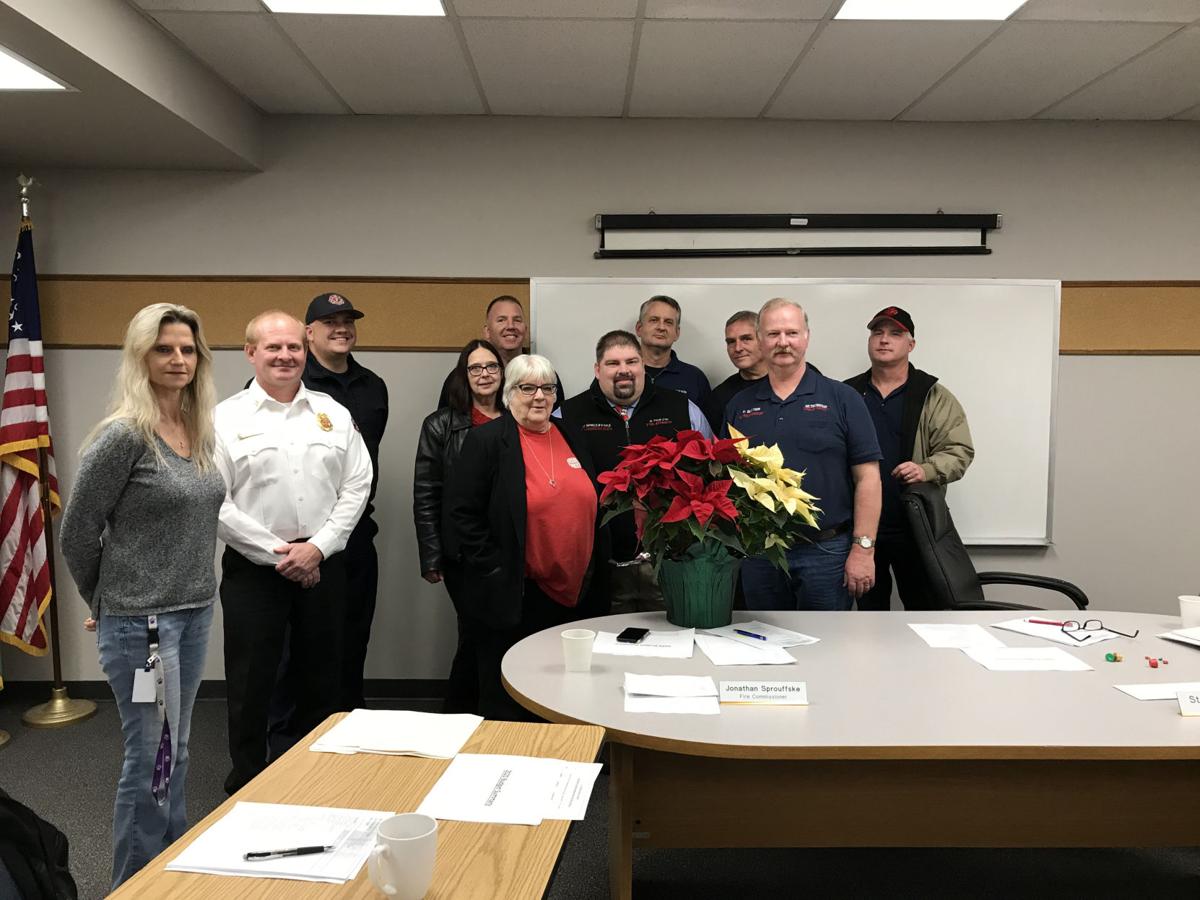 Divided council could not reach a majority, requiring Foster's vote
Mayor Foster's cronyism on display, appoints EJ Curry councilor for the 2nd time
After more than an hour of multiple motions and discussions on procedures, the council finally decided to have a straight up vote on each of their top three council candidate choices to replace Cody Colt's vacated Position 3 seat on the council.
The top four candidates were 1. EJ Curry, 2. Brian Hess, 3. David Hoardley, 4. Allyn Verbal. Candidate John McGuire had previously withdrawn due to his disagreement with the selection process, which was echoed by the extremely contentious council meeting this evening.
Councilors Stillwell, Wood, and Kaminski all voted to restore Curry to the council crediting her council experience.
Councilors Blair, Carmody, and DePinto were united in their call for diversity on the council.
Councilor Carmody said, "I don't think you need to have served on the Yelm council to be on the council. We need to have new people. I do not think we should vote for EJ." Councilors Blair and DePinto agreed. Curry left office last December after being defeated by Councilor Blair. At one point, Carmody spoke up and told Mayor Foster interjecting his opinion was not appropriate. This is not unusual for the mayor and he should be called-out for adding his opinions in council appointments.
Councilor Carmody shared this with the Yelm Community Blog, "Ranked choice voting is the only fair way to get a candidate into office. When Mayor Foster said that he wouldn't break the tie if council voted 3-3 for Curry only, only to select her at the very end anyway [after ranked voting], was totally disingenuous and misleading. This method of appointing replacement members is not fair and the other council members knew it and didn't care. If we go to a tie, the position should not be decided by the mayor, who has a vested interest in picking a candidate who will then be grateful and unchallenging to him. Curry has never openly challenged the mayor, even when he attempted to re-appropriate $305,000 of state funds from the water tower restoration to his own purposes (she is on the Historic Water Tower Preservation Board).
Councilor Blair recommended that the council try to fill Pos. 3 with the traits of Cody Colt, one who does alot of digging and asking questions. Candidate Brian Hess was noted for his preparedness and being conversant with city council issues. David Hoardley was lauded for his experience in government and grant writing, something needed for this city. Councilor Carmody very rightly acknowledged candidate Allyn Verbal's many years working for the federal government, her knowledge of documents, that she is a female, mother, and person of color, all attributes necessary to consider to diversify Yelm's representatives. DePinto agreed that diversity would be good for the council and spoke of Verbal's genuineness.
With a 3-3 vote for each candidate, Foster asked if any councilor wanted to change their votes. None did, so Foster voted for EJ Curry. Curry was immediately seated to Position 3 via Zoom streaming, 6 months after leaving the council.
The last time Curry was appointed to the council in September 2016, Foster said, "Because of the timing of this position that it's a place holder position for one year until the voters will have their voice in November [in this case, November 2021]." Once again, Curry is in a place holder position for one + year.
In full transparency, Councilor DePinto noted that EJ Curry dated her council candidate application May 5, 2020, which Mayor Foster officially submitted to the city on her behalf May 11, 2020, the first official day the position was opened on the city's website. The appearance of a conflict-of-interest in this action was crystal clear.
Editor's note: That a former city councilor did not follow the city's established procedures in submitting her own candidate application would have automatically disqualified Curry in my mind.
Bottom line:
This was one of the most diverse pool of council candidates Yelm has ever seen. Mayor Foster should invite them to join a mayor's advisory committee to utilize their talents for the city's betterment. I hope all of them run for public office at the next election.
And last, the crass cronyism that anoints/appoints former councilors to an opening while closing the door to any new-comers, was on full display this evening. Mayor Foster has now done this 4 times:
In September 2016, the Yelm City Council appointed EJ Curry to the council after Mayor JW Foster broke a tie between her and other council candidate Scott Bradley, for Foster's Position 1 seat.
In October 2016, the Yelm City Council appointed former interim councilor Jenn Littlefield to the council after Mayor JW Foster broke a tie between her and other council candidate Scott Bradley and 3 others, for Bob Isom's vacated Position 3 seat.
In April 2020, Mayor Foster appointed council member Cody Colt to Public Works Director. While that is within the mayor's prerogative, he did not share the candidates' applications to the council for them to see if Colt wast he most qualified. T
Tonight, Mayor Foster casts the tie-breaking vote and for the 2nd time, appoints EJ Curry to the Yelm City Council.
Crass cronyism is not in the public's interests, as Councilors Carmody and DePinto so aptly stated on-the-record in October 2016, as published on this blog!