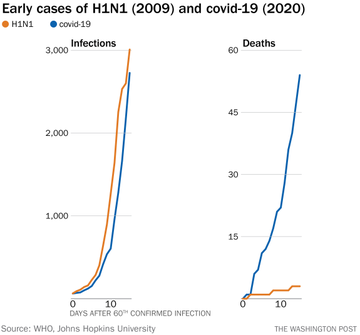 US's 120,000 COVID-19 deaths surpass WWI deaths!
This week, COVID-19 deaths in the USA surpassed America's 3rd highest number of war deaths in WW I of 116,516, and has now surpassed the 4th, 5th & 6th highest U. S. war deaths combined of 119,783, as well.
Deaths of war by rank: 4th = Vietnam War @ 58,209, 5th = Korean War @ 36,574, 6th = Revolutionary War @ 25,000. Read more
COVID-19 Shutdowns Saved Millions of Lives
These San Francisco doctors flew to New York to fight the coronavirus — and they have a warning for us
Fed Chair Powell warns of 'significant uncertainty' about the recovery and says small businesses are at risk
Coronavirus death toll in US to reach 200,000 by fall, model says. What changed?