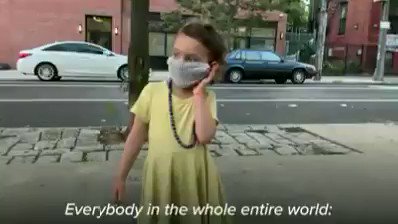 Please please please retweet this terrific videoclip of a little girl whose message about wearing masks is way way smarter and more powerful than what our so-called "leaders" mumble daily. Everyone should listen to her. Retweet if you agree!
Justice Seeker @tizzywoman#SaturdayMotivation
I'm hoping that this little girl will reach the hearts and minds of every person that sees her, so spread this widely. #TheChildrenWillLeadUs#WearAMask
Click here for this amazing video!